India's Coal Power Growth Plans Face Risks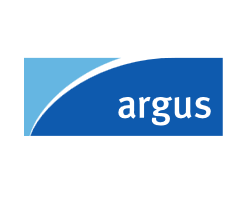 By Saurabh Chaturvedi

May 14, 2020 - India's plans to spend billions of dollars to expand its coal-fired capacity face risks, with the Covid-19 pandemic and a nationwide lockdown jolting the power sector outlook, according to a US-based think tank, as subdued demand and weak generation shift the focus to the economics of operating coal-based utilities.

More than half of India's installed generation capacity of 370GW is based on coal. And policymakers have estimated that new coal-fired power plants with a cumulative capacity of more than 70GW may come on line by 2026-27, according to the Institute for Energy Economics and Financial Analysis (IEEFA). This could entail an investment of $70bn, as new builds might also install pollution control systems.

There is "now a growing disconnect" between the plans for new coal-fired plants given the weak demand situation and subdued prospects for generation and consumption of coal-based electricity amid the government's increased effort to expand its renewable energy fleet, even during the lockdown, the IEEFA said.

The pandemic and nationwide lockdown, which was extended by two weeks on 4 May, also throw light on India's "unrealistic" financial modelling parameters to run coal-fired plants, which assume plants run at 70-80pc capacity, double the capacity utilisation rates seen last month, it said. The lower utilisation hurts the financial matrix of running a plant, underscoring risks to investments.

Utilities are running at lower capacities because the lockdown is weighing on industrial activity. Average daily power generation in April stood at 118GW, down by 19pc or 28GW from the three-year 2017-19 average for the same month, data from the Central Electricity Authority (CEA) and grid operator Posoco show.

The average capacity utilization rates at coal-fired power plants were 55.5pc of capacity in the 2019-20 financial year that ended on 31 March, the IEEFA said, partly amid a rise in generation from hydropower, nuclear and renewable sources.

Although the share of renewables in the country's electricity generation mix is still low, the IEEFA thinks that India's ambitious goal to rapidly grow its green energy profile is a step in the right direction, given lower operational costs and looming benefits of economies of scale.

The comment comes as Goldman Sachs-backed ReNew Power last week won a bid to build a solar power project at a tariff, which is competitive with average tariffs at coal-fired stations. The project is expected to supply around-the-clock electricity either by combining solar power with other green sources of energy such as wind and hydropower or by having an energy storage system in place.

Such renewable plants that supply electricity around the clock are part of government plans to have a generation capacity of 175GW from renewable sources by 2022, a substantial increase from around 87GW now.

But some experts still think that coal will continue to lead the growth of India's power sector as the country is one of the world's biggest producers and importers of thermal coal.

"Coal remains the most practical means to stimulate affordable electricity generation growth at the pace and scale needed by many emerging markets, particularly as power demand is expected to surge," analysts at Fitch Solutions said in a recent note.