Mike Quillen Awarded Virginia Tech's Highest Honor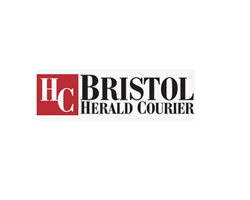 May 15, 2020 - In honor of decades of dedication to his alma mater, leadership in the energy industry and service to his community, Michael Quillen 'will be awarded the Virginia Tech William H. Ruffner Medal for 2020.

The Ruffner Medal is the university's highest honor. Quillen, a resident of Bristol, Virginia, will be recognized for his achievements during the university's spring commencement ceremony.

"Being named a Ruffner Medal recipient by Virginia Tech is one of the most significant recognitions I have ever received," Quillen said in a news release. "As a proud member of the Class of 1970, to receive this honor in our 50th anniversary year makes it even more special."

Quillen earned his bachelor's in civil engineering from Virginia Tech in 1970, followed by his master's in 1971. Over four decades, he worked in the energy industry in both private and public companies, the release states.

Quillen founded Alpha Natural Resources in 2002 and served as the company's first CEO, guiding it through rapid expansion fueled by a series of acquisitions. Under his leadership over the next 10 years, Alpha Natural Resources grew into a Fortune 500 company with 13,000 employees. He retired as chairman of the company's board of directors in 2012.

Quillen continues to consult in the energy sector and to serve on the boards of several firms, including Martin Marietta Materials. He also serves as a chairman for the Go Virginia economic development initiative, responsible for Region One, which spans Southwest Virginia.

He currently serves as chairman of the Virginia Energy Advisory Council, is a past chairman of the Virginia Port Authority Board of Commissioners, and co-chaired an $8 million capital campaign for the historic Barter Theatre in Abingdon.

He was a member of the Virginia Tech Board of Visitors from 2010-2018, serving as rector in 2013 and 2014, and chairing the finance and building and grounds committees during his tenure. He has served on the advisory boards of the College of Engineering, the Virginia Tech Foundation, the Virginia Tech Alumni Association, the Virginia Tech Athletic Association, and the Department of Civil and Environmental Engineering, and on the advisory board of the Virginia Center for Coal and Energy Research.