Arch Resources Launches New Website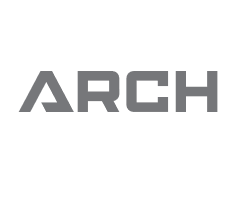 May 15, 2020 - Arch Resources, Inc. (NYSE: ARCH) – in connection with the company's name change becoming effective today – has launched a new website that details the company's value proposition, clear strategic direction and strong commitment to environmental, social and governance (ESG) principles. The name change and website underscore Arch's transition to a premier producer of metallurgical products for the global steel industry.

The new Arch Resources website, www.archrsc.com, includes an overview of the company's strong commitment to the highest standards of sustainability and industry-leading performance. The site highlights Arch's initiatives to achieve excellence across a broad spectrum of ESG-related focus areas, including safety, water, air, land, community, people, climate, governance and waste. It details Arch's strong worker safety record, its excellent environmental compliance performance, and its more than 50 percent reduction in carbon emissions since 2013. The company has also posted a new investor presentation to the website.

"Our name change and the new website reflect Arch's intensifying focus on metallurgical markets and the global steel value chain, which we believe offer superior long-term return opportunities for our shareholders," said Paul A. Lang, Arch's CEO and president. "In combination with iron ore, our metallurgical products are indispensable in the primary production of steel. We expect steel to play an essential role in the revitalization of the global economy as it recovers from the disruption of the COVID-19 pandemic, and in the construction of a new economy supported by mass transit systems, wind turbines and electric vehicles."

In keeping with its new name, Arch Resources is introducing a new logo that evokes the essential role Arch's metallurgical products play in the steel value chain. Comprising steel-colored and steel-inspired letters, the new logo emphasizes the widely recognized Arch name, which has long been associated with safety leadership, environmental stewardship and operational excellence.

Arch Resources is a premier producer of high-quality metallurgical products for the global steel industry. The company operates large, modern and highly efficient mines that consistently set the industry standard for both mine safety and environmental stewardship.