Economic Recovery Lifts China's Power Use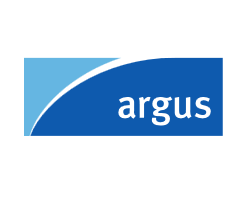 May 20, 2020 - China's power generation increased in the first half of May, supported by a recovering economy, which is lifting coal consumption and supporting domestic coal prices.

China's power output during May 1-15 rose by 5.6pc against a year earlier, China's state-controlled power grid operator State Grid Corporation said, without giving specific generation data. This marked the fastest year-on-year growth since the start of this year.

Overall power output had fallen by 4.6pc to 552.5TWh in March during the height of the country's Covid-19 outbreak, which resulted in the widespread closure of China's industry. Combined power output dropped by 8.2pc to 1026.7TWh during January-February. The national bureau of statistics (NBS) does not provide a monthly breakdown for output in January and February because of the lunar new year holidays falling in either of the two months.

Average daily power consumption registered a similar rise of 5.9pc in first-half May, the national energy administration said yesterday.

Of the 27 provincial power grids operated by State Grid, 17 registered a year-on-year increase in the first half of this month. Power output in Hunan, Sichuan, Jiangxi and Gansu provinces led the increase, rising by 20pc, 20pc,12pc and 11pc respectively compared with May last year. Power generation in Hubei province, where the Covid-19 outbreak originated, marked the first year-on-year rise this year on May 1.

The higher power output was attributed to more factories resuming operations, which led to an increase in industrial power demand.

The increase in power generation has boosted coal consumption at power plants this month, although a breakdown for thermal power is not yet available. Coal consumption at coastal power plants operated by key state-controlled power utilities Huaneng, Huadian, Datang, Zhejiang Power, Shanghai Power and Yudean averaged 622,000 t/d during 1-18 May, according to coal industry association the CCTD. This was up from average coal use of 553,000 t/d for all of April.

The increase in power generation this month follows national power output in April reversing year-on-year falls during January-March. Overall power output rose by 0.3pc in April, the NBS said last week. Of this, thermal power output, which is mostly based on coal in China, increased by 1.2pc to 397.9TWh last month.

Weaker hydropower generation may have also lifted demand for thermal power amid rising industrial power use. Hydropower output in April dropped by 9.2pc from a year earlier to 75.7TWh, the NBS said, amid lower rainfall.

The increase in power demand is lifting coal consumption, which in turn is supporting domestic coal prices at a time when supplies have tightened because of mine closures ahead of two key national political conferences that begin later this month. Bids for NAR 5,500 kcal/kg domestic coal were around 500-505 yuan/t fob north China ports today, while offers were around Yn508-515/t. Argus last assessed this market at Yn488.58/t ($68.65/t) fob Qinhuangdao on May 15, which was up by Yn16.75/t from the previous week.