Tug Valley Mining Institute Awards Annual $20,000 in Scholarships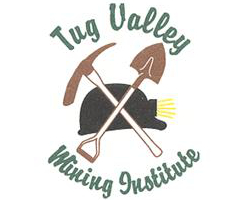 May 22, 2020 - Tug Valley Mining Institute (TVMI) has announced the six 2020 scholarship recipients. The $8,000 David B. Akers Memorial Scholarship was awarded to Kelli Kirk, Tug Valley High; the $8,000 Raymond J. Scites Honorary Scholarship Award was awarded to Jaley Adkins, Belfry High. Four $1,000 scholarships were awarded to Timothy Gavin Fields, Belfry High; Anna Henson, Belfry High; Heather Tiana Hinkle, Phelps High; and Kenzie Scott, Logan High.
Over the last twenty-four years, TVMI has awarded 142 (one hundred forty-two) students $353,250 in scholarship monies. The TVMI scholarship is open to students from Mingo, Logan, Wayne, Pike, and Martin counties. The applications are available in November of each year and may be obtained from Marsha Williams at the First National Bank of Williamson or from a TVMI board member.

Tug Valley Mining Institute (TVMI) recently announced its six 2020 scholarship recipients. From left are Jaley Adkins, Timothy Gavin Fields, Anna Henson, Kenzie Scott, Heather Tiana Tinkle and Kelli Kirk.


Photo courtesy of TVMI