Has Trump Lived Up To His Promise to Revive the US Coal Industry?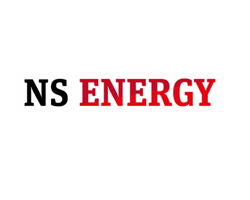 By James Murray

May 23, 2020 - When Donald Trump was elected to the White House in 2016, he pledged to revive a US coal industry that was in seemingly terminal decline due to his predecessor Barack Obama's stringent regulations on fossil fuels. But as new data shows power generation from the mineral fell to a 43-year low in 2019 and renewables look set to overtake coal production for the first time ever this year, James Murray explores what went wrong.

It's just nine weeks after his unlikely election victory and Donald Trump is standing on a small stage at the offices of the Environmental Protection Agency, where he is making a special appearance to call for a review of the Clean Power Plan.

Behind him are stood more than a dozen coal miners, whose jobs he swears to protect from the red tape of green bureaucracy as he launches an executive order that could eventually lead to the repealing of his predecessor Barack Obama's signature climate change policy.

At one stage, he points in the direction of Bob Murray, sitting in the front row. It's a special moment for him, having been one of Trump's biggest public supporters in the build-up to the polls.

His Ohio-headquartered company, Murray Energy, is the largest privately-owned coal firm in the US and the fourth-highest producer of the material in the country.

"Of course, it's a human issue to me because my employees' lives are being destroyed," he will later say, recalling the event.

The 80-year-old has long advocated for government support for his industry — which employed about 80,000 people when the presidential baton was handed over but may have since halved during the Covid-19 pandemic — and was a strong critic of Obama, whose time in office he described as "eight years of pure hell".

He told the Public Broadcasting Service's 2017 Frontline documentary, War on the EPA, about how he met the then-Republican candidate at Trump Tower in New York City.

Detailing how it was just the two of them alone in the real estate tycoon's office, he recalled: "We talked for 50 minutes — I can talk, he can talk — about coal, about the connection between coal miners' jobs, coal miners' families. I was so impressed with him."

So having labelled Trump's election success as a "wonderful victory", the day Murray Energy filed for Chapter 11 bankruptcy in October 2019 was a key milestone in the downfall of coal.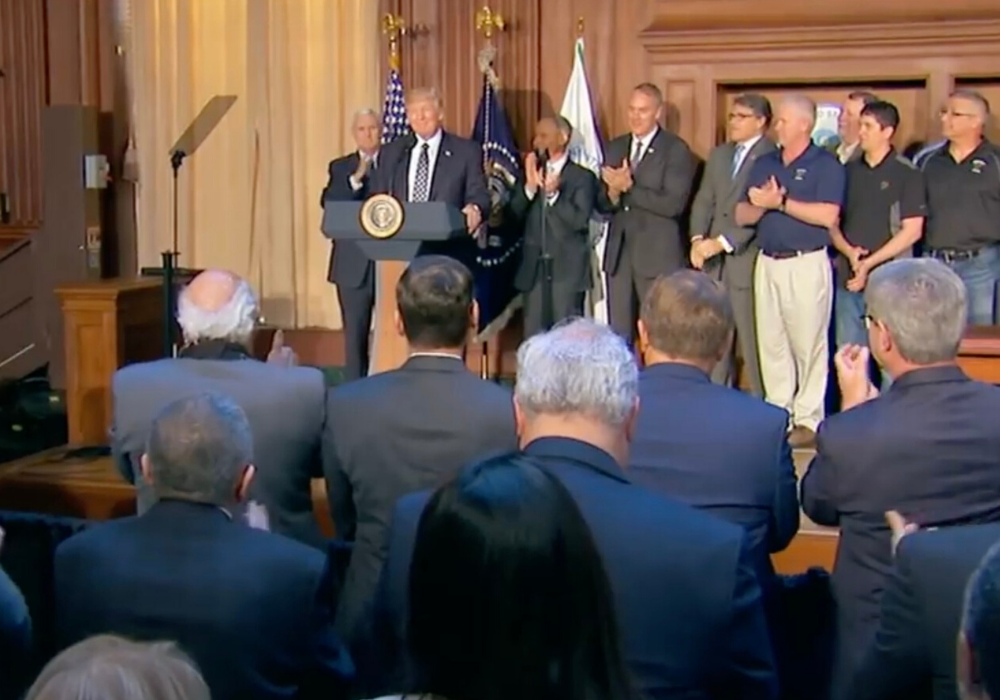 Bob Murray sits in the front row as President Trump delivers a speech at EPA
Credit: Frontline – War on the EPA


Over the past decade, more than 50 coal companies have gone bankrupt and over 100 gigawatts (GW) of coal capacity has either retired or announced plans to retire as a drop in natural gas prices and a surge in renewables has inflicted a devastating blow on the fossil fuel's future.

Dennis Wamsted, an analyst at the US-based Institute for Energy Economics and Financial Analysis (IEEFA), says coal's importance will "continue to decline, as market erosion gains momentum across the industry".

He points out how, in 2014, coal supplied 38.6% of the nation's electricity needs, but that had dropped to 23.4% by 2019.

A report published by the US Energy Information Administration (EIA) on 13 May projected this will drop to 19% in 2020, being overtaken by renewable energy for the first time with 20%. Nuclear at 21% and natural gas at 40% are also forecast to outstrip coal.

Further EIA figures reveal US coal-fired capacity peaked in 2011 and output from the fleet dropped to 966,000 gigawatt-hours (GWh) in 2019 — the lowest since 1976.

The 16% drop was the largest percentage decrease in history, while the 240,000 GWh fall was the second-largest drop in absolute terms.

Although the grim 2020 projection for the coal industry is largely blamed on the Covid-19 pandemic's impact on falling energy demand — one analyst saying it has "put all the pressures facing the coal industry on steroids" — the 2019 data indicates it was already on its last legs.

"While it can be difficult to appreciate the speed of the decline of the US coal industry, the numbers speak for themselves," adds Wamsted.

"Short-term economic uncertainty caused by the coronavirus pandemic and the recent collapse in oil prices may slow this transition slightly — but the trend is clear, coal is being driven to the brink by continued low gas prices and steady additions of wind and solar."