Australian Energy, Resources Projects Delayed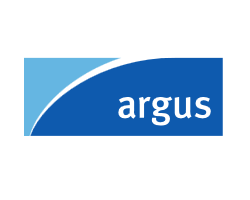 By Jo Clarke
June 1, 2020 - Australian construction and engineering firm Decmil has warned that key construction components and supplies have been delayed or cancelled because of the Covid-19 outbreak, which will delay the development of major resources and energy projects.
The firm also warned that restrictions on travel between Australian states were making it difficult to deliver key skilled personnel into projects in resources-rich states such as Western Australia (WA) and Queensland. It has been two and a half months since WA and Queensland closed their state borders and the federal government imposed a 14-day quarantine at designated hotels for all international arrivals. Ports have remained open with some restrictions around crew leaving vessels, but overseas manufacturers that produce modules for resources and energy projects have curtailed production in response to national and regional Covid-19 rules.
This is extending the lead time for key items and in some cases seeing deliveries cancelled, which is likely to translate into delays for major projects already in construction and could see those in the planning phase shelved.
"The delivery of key supplies and construction components have all been either delayed or cancelled as a result of restricted international trade in light of Covid-19," said Decmil in its prospectus issued to raise A$50mn ($33.7mn). The raising is to shore up the firm's balance sheet as it navigates the current economic climate.
Decmil is involved in several key resources project in Australia, including for Queensland gas producer QGC, Indian energy firm Adani's Carmichael coal project in Queensland, iron ore mining firm Fortescue Metals (FMG), Australian resources firm South32, and WA petroleum and LNG firm Woodside.
The warning from Decmil follows that by UK-Australian mining firm Rio Tinto that supply chain disruptions could delay major projects.
A delay to major projects may be welcome in some oversupplied commodities such as coal and LNG but could put further upward pressure on iron ore prices, already strongly supported by supply disruptions caused by Covid-19.
Rio Tinto, BHP and FMG are all developing major projects to either sustain production levels or add incremental tonnes. BHP's 80mn t/yr South Flank project is due to deliver ore from 2021, while Rio is working on the 43mn t/yr Koodaideri mine, as well as investments at Robe River and Tom Price. FMG plans to deliver first ore from its Eliwana project by December and from the 22mn t/yr Iron Bridge project in 2022.
Uncertainty about whether projects are deliverable in the current global economic climate may lead more firms to shelve projects that are not yet in construction, particularly in oversupplied commodities where companies are looking to curtail output.