Coal India Takes Steps to Replace Coal Imports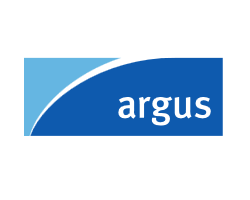 By Saurabh Chaturvedi
June 1, 2020 - Coal India (CIL) is aiming to substitute a chunk of India's coal imports with domestic product as part of broader plans to find new customers and raise sales that have been hit hard by a Covid-19 pandemic-related lockdown in the country.
The company is aiming to replace 100mn t of imported thermal coal with domestic coal in the current 2020-2021 financial year that ends in March, and to replace 150mn t of seaborne coal in 2021-2022. India is estimated to have imported nearly 249mn t of coal in 2019-20, of which about 52mn t was coking and rest was thermal coal, according to a senior CIL official. This was up from 235.4mn t in 2018-19.
Nationwide curbs have been lifted from today, but the chances of any immediate turnaround in industrial activity remain weak as industries face numerous challenges including labour shortages and subdued demand. This is likely to weigh on the prospects for an increase in electricity generation and coal demand, given that the fuel accounts of over 70pc of India's power generation.
CIL is sitting on inventories of around 78mn t, while utilities have a combined coal stock of nearly 50mn t, enough to meet requirements for 28 days. The subdued offtake is also weighing on CIL's plans to raise its output to a point whereby its 710mn t production goal for 2020-2021 could be lowered in the coming months. The firm produced 602.1mn t of coal in 2019-2020.
The situation has prompted CIL to recently launch the import substitution drive as it looks at ways to lift its dispatches and bring in new clients. The plans come at a time that the government is also pushing for lower coal imports.
CIL has already received firm requests from more than a dozen power stations, including those operated by Tata Power, Adani Power and Vedanta for about 18mn t of its coal that otherwise would have been imported for blending purposes, the official said, adding that the initial focus will be on non-coastal utilities.
India's total coal imports by utilities rose by 12.2pc on the year to 69.2mn t in 2019-2020, while plants designed to run on domestic coal imported 23.8mn t of coal for blending, up from 21.4mn t in 2018-2019, according to India's Central Electricity Authority.
CIL is focusing on non-power companies such as cement and sponge iron manufacturers. The non-power sector likely imported about 128mn t of thermal coal in 2019-2020, the official said, adding that "to woo the market away from imports" CIL has also reduced the reserve price of coal offered through e-auction. The company plans to offer high-grade coal to non-power customers who express an interest in taking local coal, its chairman Pramod Agarwal said at an investor conference call last week.
The company plans to focus on reducing costs and improving efficiencies while also investing in growth projects. The steps will help CIL to move ahead of any competition in the coming years as the country is set to auction blocks for commercial mining, Agarwal said.