West Virginia Governor Jabs Obama in Trump-Heavy News Conference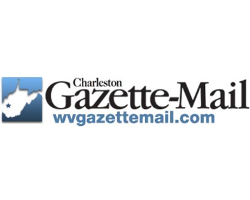 By Caity Coyne

June 4, 2020 - After briefly and abruptly leaving his own news conference Wednesday to take a call from President Donald Trump, West Virginia Governor Jim Justice ended the briefing by inviting any presidents to come to West Virginia, with the exception of Barack Obama.

The news conference was Justice's regularly scheduled daily briefing on COVID-19 in West Virginia. While some news was given regarding the virus — 78 people have now died, mass-testing is ongoing at the state's prisons and jails, and out-of-staters will soon be welcome at state camping grounds, forests and parks — much time was spent discussing the relationship between Justice and Trump.

"I wanted him to know just how welcome he is in West Virginia," Justice said. "And any president, you know, we should absolutely welcome all but — well, maybe not Barack Obama. Nevertheless, we'll welcome any president."

The statement came as Justice was explaining the benefits of his close relationship with the president, telling West Virginians they should be proud that Trump knows where they are and will listen to what they need.

Obama is the only black president in U.S. history, and Justice's comment also came as protests demanding racial equality and justice are unfolding across the nation and the world.

In a statement Wednesday afternoon, Justice clarified his comment, saying it was made in jest and was referring to "the Obama Administration's war on coal."

Justice alleges that the Obama Administration, from 2008-16, had a "specific strategy to destroy [West Virginia's] coal industry."

For years, the "War on Coal" has been a rallying cry in West Virginia and other coal-producing states, however it's hard to prove.

Demand for coal has organically declined over the past decade as the natural gas industry — an often more affordable alternative to coal — has grown. There is physically less coal available that can be safely accessed in places like Southern West Virginia, because it's a nonrenewable energy.

The decline of coal cannot be tied to one politician — over the past two years, several large coal companies, such as Murray Energy, Blackjewell LLC and Revelation Energy LLC, have filed for bankruptcy, taking hundreds of coal mining jobs off the market.

Obama has never had wide support in West Virginia, even among Democrats. He lost the 2008 West Virginia Democratic Party primary to Hillary Clinton. In the 2012 primary, Keith Judd, a felon, took 40 percent of the votes.

"I want to love everybody and, by that, I mean everybody, including President Obama," Justice said in his statement. "But, at the end of the day, what happened to West Virginia during his time in the Oval Office will take us decades and decades to recover from, if ever."

Justice said the call he took from Trump during Wednesday's news conference was about a lot of things, some he couldn't talk about. Justice was gone on the call for roughly 5 minutes. Specifically, Justice said, he and the president discussed the ongoing protests across the country over the in-custody death of George Floyd in Minnesota, as well as the coronavirus pandemic. However, there were not many details given on the talk.

On Tuesday, WSAZ-TV reported that Justice had pitched the idea of bringing the Republican National Convention to West Virginia. The convention initially was going to be held in August in Charlotte, North Carolina, but leaders there pulled out, citing concerns over a mass gathering while COVID-19 is still spreading.

At Wednesday's news conference, Justice said having the convention here is "a long shot" and that Trump informed him party leaders probably will take a different route.