Atlantic Coking Coal: Miners Keep Offers Steady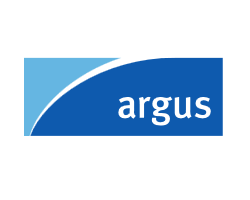 June 4, 2020 - US coking coal prices have mostly held steady, supported by suppliers' confidence. Demand for coking coal in the Atlantic has remained largely muted this week, but US miners have held on to their improved positions for the third quarter on the back of tighter inventories and stable term demand.

The Argus daily assessed low volatile fob Hampton Roads price has edged down by $1/t to $105/t, while the high-volatile A and high-volatile B prices are unchanged at $111/t fob Hampton Roads and $103/t fob Hampton Roads, respectively.

Spot demand in Europe remains lacklustre, weighed down by expectations of limited hot metal demand for the rest of this year. But suppliers are hopeful that surer signs of recovery will emerge by early next year for the auto sector.

A Turkish mill is in the market with a regular tender seeking 200,000t of mid-vol coking coal to be shipped in the third quarter. The tender is expected to interest US suppliers, particularly with limited European, Brazilian and Indian demand for the next quarter.

A major European mill is likely to still have an ongoing spot requirement for high-vol B to be shipped in July. "Some suppliers were not above chasing buyers with discounts in February and March," said one trader. "But I don't think they will see the same level of discounts now, with some miners not even bidding the full quantity in tenders or pulling offers," he added.

"The market has been pretty quiet otherwise, as everyone figures out what they will need in terms of hot metal demand," said a US miner.

While Indian spot demand has continued to be slow for June or July shipments as the country eases its Covid-19 restrictions, US miners are optimistic about Indian demand in the longer term. Indian steel producers are raising capacity utilisation to 80-90pc in June, after operating in April at below 50pc to keep their blast furnaces running because of the high shutdown costs. The pace of construction, particularly for infrastructure projects, has also picked up in May, ahead of the monsoon season.

There is less certainty over near-term exports from the US to China, despite fast-recovering steel output and demand in the country. Any Chinese demand will be focused on low-vols while demand for high-vols is limited to blending to produce a mid-vol spec. A regular US supplier to China had indicated that there have been no spot shipments to China lately, despite concerns over access to Australian premium low-vol coals amid import restrictions

Tightening tonnage in the Atlantic basin, supported by increased demand for east coast South America voyages, has offered support to coal Panamax rates this week. The US east coast to Rotterdam voyage is assessed at $5.75/t, up by 50¢/t from last week.