Carbon Capture Research Project Should Advance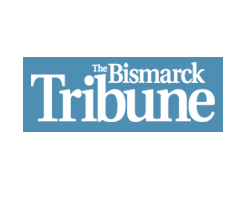 June 5, 2020 - In North Dakota, a request for state research dollars to support a carbon capture project in McLean County is more complex now that Coal Creek Station is slated to close in 2022.

The operator of Blue Flint Ethanol located near Coal Creek, the state's largest coal-fired power plant, is seeking a nearly $3.4 million grant through the North Dakota Industrial Commission.

The funding would allow the operator, Midwest AgEnergy Group, to pursue further study of a carbon capture and storage project. It would involve drilling a test well to determine the feasibility of central North Dakota geology to safely and permanently store carbon dioxide. The company plans to contribute matching funds of nearly $3.6 million.

Approving the state funding likely would have been an easy decision for the Industrial Commission, which has supported such research projects in the past. But the announcement that Coal Creek Station is slated to close added a new wrinkle.

Blue Flint Ethanol relies on water and steam from Coal Creek to operate. The company is looking for an alternative source of power and water. Midwest AgEnergy Group is transitioning its facility near Jamestown to run on natural gas.

The Lignite Research Council, an arm of the Industrial Commission, recommended the funding be approved with a condition that would require the money to be paid back if the project leads to a carbon capture system and the ethanol plant no longer relies on coal.

It's understandable -- and wise -- that leaders of the lignite industry are asking tough questions. The source of the money, the Lignite Research Fund, comes from coal taxes, as well as money from oil and gas development.

It's reasonable to expect that the investment would benefit the coal industry. The project does lose some of its value to the coal industry if Coal Creek Station ultimately closes. Great River Energy announced last month it plans to close the plant in 2022 after years of financial trouble.

State officials say they want to find a new owner. A carbon capture project could be more enticing to a potential new owner.

Even if Coal Creek does close and the ethanol plant switches to an alternative energy source, the carbon capture project would still benefit the coal industry.

The research would add to the knowledge of central North Dakota's geology, information that is scarce. That could benefit potential carbon capture projects in coal country. The Industrial Commission can ensure that core samples obtained during the project be stored at the North Dakota Core Library so it can benefit other energy research.

The Industrial Commission should approve the research project and not require the ethanol plant to pay back the money in the future. Even if the benefit is less direct, it will help advance other carbon capture research efforts important to the coal industry.