South Africa Coal Exports Rebound But India Clouds Outlook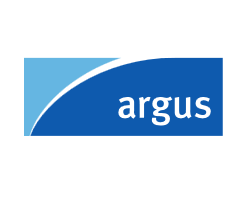 By Alex Thackrah

June 8, 2020 - South African coal loadings rebounded in May but the outlook for exports remains challenging.

Policy and seasonal obstacles could hamper demand from India, even as the country emerges from lockdown, while recent stockbuilding in Vietnam and Pakistan could weigh on near-term buying interest from these markets, which have acted as key sources of flexible demand during the second quarter.

The Richards Bay Coal Terminal (RBCT) exported 6mn t last month, down by 1.2mn t on the year but 2.3mn t above April's level and the highest since December 2019.

The decline in RBCT's May exports was driven by lower flows to India, which slumped by 60.1pc on the year to 2mn t amid the Covid-19-related slowdown. India accounted for a 33pc share of South African exports in May, far lower than last year's average of 57.7pc.

Indian imports should recover over the coming months as the country's economy restarts. But a sharp rise in seaborne purchases appears unlikely as the government has intensified efforts to prioritise domestic coal sales due to record stocks with domestic producer Coal India. The monsoon season and high inventories with power plants are also downside risks for imports, while labour shortages could weigh on industrial demand.

Due to the reduced Indian demand, South African suppliers diversified their exports in May. Buyers — particularly those in Vietnam and Pakistan — took advantage of more competitive prices to build stocks, while deliveries to South Korea and Turkey rose sharply on the year. Unusually for recent months, suppliers also despatched cargoes to Egypt, France and Morocco.

Loadings for Vietnam surged by 1.4mn t on the year to a record 1.6mn t, boosted by low hydropower stocks and a heatwave in the southeast Asian nation that has driven power demand for cooling higher. But the recent bumper imports mean Vietnamese buyers are now well stocked, which could weigh on future flows to this destination, a trading firm said.

Stockbuilding could also weigh on future Pakistani imports, as some firms took advantage of competitive prices earlier in the second quarter to secure tonnage and are now overbooked, a buyer said. RBCT exports to Pakistan edged up by 4.9pc on the year to 746,000t last month, with South African suppliers competing strongly to dominate Pakistani market share at the expense of Indonesian and Russian supply.

Cumulative RBCT exports between January and May were 26.1mn t, down by 12.3pc on the year. Exports would need to average 6.6mn t/month for the remainder of the year to match last year's exports of 72.2mn t. Annual exports would reach just 62.4mn t if the January-May export rate is maintained for the duration of 2020.

Domestic Supply and Demand

There should be no shortage of supply available for export from RBCT for the remainder of the year, now that the mining sector is back up and running following lockdown-related curtailments.

Rail operator Transnet has postponed its 10-day annual maintenance on the rail line to RBCT until January 2021, which should maintain supply to the port. And the lower year-to-date exports have resulted in a stockbuild at RBCT. Stockpiles were about 5mn t last week, down by 350,000t from early May but up from 2.8mn t in January.

Low export demand in March-April encouraged some mining firms to divert flexible supply to the domestic market but it remains to be seen whether this trend can continue. Utility Eskom — by far South Africa's largest coal user — has built up coal stocks amid a crash in domestic power demand. As of mid-May, Eskom's power plant stocks were sufficient for 55 days, above its 37-day target.

Domestic power demand fell to 20-25pc below last year in early April but has recovered to a 10pc deficit in late May. Overall year-to-date power demand is running at 8pc below last year, based on Eskom figures.

After slumping to a multi-year low in December 2019 due to disruptions caused by flooding, South African coal production recovered by 5.2pc on the year and by 6.3pc on the quarter to 63.6mn t in the first quarter of 2020, government data show.

March production was relatively flat to February 2020 and March 2019 at 21.6mn t, although the lockdown measures' effects on mining output are unlikely to be shown until April and May data are released.