US Coking Coal Output Edges Down in Q1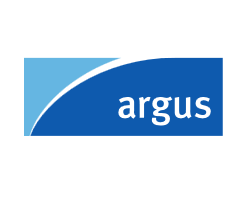 By Brendan Kjellberg-Motton

June 8, 2020 - US coking coal production fell moderately in the first quarter of this year, data from the US Mine Safety and Health Administration (MSHA) agency shows, when several mining operations were halted in response to the outbreak of Covid-19.

But the impact of the reduced output on the market was softened by a sharper fall in demand, and producers including Coronado, Corsa Coal, Warrior Met Coal and Contura Energy raising their output in the same quarter.

Mine stoppages only occurred from March 20 onwards, which meant that several mining companies entered the second quarter with high inventories as demand dipped. The Argus daily fob Hampton Roads assessments for high-vol A coking coal fell to $106.50/t in early May, the lowest since August 2016.

Contura produced 2.6mn st (2.36mn t) from its 14 coking coal mines in the first quarter, a year-on-year increase of 16.9pc and an increase of 13pc on the quarter, according to MHSA data.

Blackhawk Mining, which filed for Chapter 11 bankruptcy protection in July last year and was bought by Czech firm Sev.en last week, produced 1.42mn st of mostly coking coal in the first quarter, a 30.7pc annual reduction. The miner produced no coal at all at its Hampden Complex.

Ramaco's production of various coking coal grades rose 7pc from the fourth quarter to 477,592st. Rosebud Mining, which largely supplies the US market, produced 866,500st of low-vol, high-vol A and high-vol B in the first quarter, a 10.8pc reduction from the fourth quarter. Robindale, another mining company with a domestic focus, produced 234,364st of anthracite, low-vol and mid-vol, down by 21.7pc on the quarter and by 34pc on the year.

Arch's high-vol A production at its Leer and Sentinel mines fell by 4.6pc year on year and by 5.4pc from the fourth quarter of last year to 1.15mn st. Arch is a major global supplier of high-vol A coking coal, and this timely reduction of output may strengthen its position, with the Argus daily fob Hampton Roads assessment for high-vol A at $109/t as of today, down from $129.50/t at the start of this year.

Meanwhile, some major producers of seaborne low-vol coals raised output. Coronado's low-vol production at Buchanan mine was up by 7.3pc to 1.33mn st year on year, and rose by 34pc on the quarter. Warrior's production of low-vol material at its two active mines rose by 15.8pc quarter to quarter, but fell by 8.6pc on the year to 2.1mn st. Corsa increased low-vol coking coal output by 42pc on the year to 428,308st. The Argus daily assessment for low-vol coking coal is at $103/t fob Hampton Roads today, down from $125/t at the start of 2020, with low-vols having met strong competition from comparable Australian premium low-vol material in the Asia-Pacific market.

Demand Falls Further

Demand indicators for US coking coal show that it decreased in the first quarter, but has subsequently fallen much more significantly. The first quarter US steel capacity utilisation of 79.4pc represented a fall of 2.7pc on the same period a year earlier, while US coking coal exports fell by 10.49pc year on year and by 3.29pc quarter to quarter, to 11.67mn st.

A survey of US coking coal mines showed that output in the first quarter of this year increased on the previous quarter by an average of 0.2pc and fell by an average of 11pc compared with the same quarter last year.

April's exports fell by 27.9pc on the year to 3.45mn st, trade data shows, while US steel capacity utilisation was at 53.8pc in the week ending 30 May, which suggests that some miners may look to reduce output in the second quarter.

In recent weeks, the tightening of Chinese import restrictions has done further damage to seaborne coking coal, and several US suppliers have said they have not been able to transact with Chinese buyers recently, while trade data indicates that the US exported no coking coal to China at all in April.