May Power Use Rises in Chinese Regions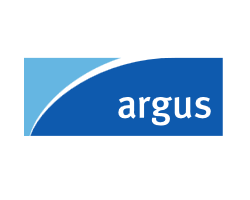 June 10, 2020 - Power consumption increased in a few Chinese regions in May, raising demand for coal and supporting coal prices.

Power use in east China's Zhejiang province increased by 4.9pc on the year to 38.7TWh in May, according to state-controlled power grid operator State Grid. This marked the first rise in power use for the province since the start of this year.

Combined power generation in provinces covered by South Power Grid — another state-controlled power grid operator — increased by 9.5pc on the year to 104.2TWh last month.

Of the combined power generation reported by South Power Grid, power output in Guangdong, Guangxi, Yunnan, Guizhou and Hainan provinces rose by 9.4pc, 16.9pc, 11.8pc, 6.8pc and 10.2pc, respectively. Power load on the grids in Guangdong and Guangxi reached record highs in early May.

South Power Grid attributed the stronger power demand last month to higher temperatures, noting that temperatures in south China were about 1-4°C higher last month compared with the same period in 2019. It also attributed the stronger power demand last month to what it termed the rapid restoration of industrial activity after the Covid-19 outbreak had been contained.

Power use by the manufacturing sector and services sector rose by more than 4pc and 11pc on the year, respectively, last month, South Power Grid said without giving the specific power consumption figures.

Higher power use in the provinces is likely to have raised demand for coal-fired electricity. Coal burn at major power plants in China's coastal regions averaged 628,000 t/d in May, well up from the average coal burn of 552,000 t/d in April, according to data released by coal industry association the CCTD.

Of the combined coal use at coastal utilities, coal burn at Zhejiang Power reached 149,000 t/d on 16 May, the highest since 31 December last year. And coal burn at Yudean, a major utility in Guangdong, hit a nine-month high of 127,000 t/d on 13 May, according to data from the CCTD.

Domestic coal prices increased, driven by stronger demand and mine suspensions, to 543.67 yuan/t ($75.87/t) fob Qinhuangdao on 29 May, according to Argus' assessments. This was after three consecutive week-on-week rises from the end of April.

Increased supply and rising hydropower weighed on coal prices last week. Argus assessed NAR 5,500 kcal/kg coal prices at Yn541.67/t on 5 June, down by Yn2/t on the week. In US dollar terms, the price increased by 35¢/t on the week to $76.22/t fob on a recovery in the value of the Chinese yuan against the dollar.