Chinese Plants Switch to Domestic Coal on Import Curbs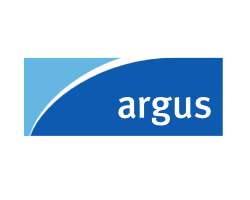 June 11, 2020 - Some Chinese coastal utilities are stepping up the restocking of coal amid strong power demand, but they are increasingly forced to turn to domestic coal as they are running out of import quotas. This is supporting China's domestic spot coal prices.
A top state-controlled power generator, which is also a major coal importer, has already exhausted quotas for its plants in all coastal regions and has switched almost entirely to domestic coal. This is except for a small portion of imported material that has already been cleared by customs and which it can buy at Chinese ports.
Besides the domestic coal the power generator had booked through term contracts with major producers, it is also buying domestic cargoes from the spot market. The generator has imported 4-4.5mn t of coal so far this year, which is already close to the total amount it imported in 2019.
Another state-controlled utility based in south China's Guangxi province has started to lift its buying of domestic mid-calorific value (CV) coal. It expects to buy seven to eight more Panamax cargoes of domestic coal each month once it has used up its 2020 import quotas by end-July, an official at the utility told Argus. The utility normally imports Indonesian lignite to blend with high-CV domestic coal.
A fellow Guangxi-based utility has been buying more mid- and high-CV coal from the domestic spot market in recent months. Import quotas held by the utility are only sufficient to make up one cargo, an official at the utility said.
The tightening quotas have also forced trading firms that previously handled large volumes of imported coal to expand their businesses in the domestic market. A Fujian-based state-controlled trading firm said today that plants in south China's Fujian province and east China's Jiangsu province, in particular, are mostly restocking with domestic coal as import quotas are running out faster there than in some other provinces.
The stricter curbs imposed by the authorities since mid-May against imports from Australia — China's main bituminous seaborne coal supplier — have also supported demand for high-CV domestic coal. The absence of the most liquid Australian NAR 5,500 kcal/kg coal is buoying the price of domestic material of the same CV.
Expiring import quotas and hotter weather have raised utility offtake from major domestic coal-handling Qinhuangdao port to an average of 515,000 t/d in June 1-10, according to coal industry association the CCTD. This was up from the daily average offtake of 472,000 t/d in all of May.
Domestic coal prices are rising this week with bids for NAR 5,500 kcal/kg coal at between 553-555 yuan/t fob ports in north China and offers for the coal at around Yn558/t fob. This was up from the most recent Argus assessment of Yn541.67/t ($76.22/t) on June 5.