West Virginia's Beckley Exhibition Coal Mine May Open July 1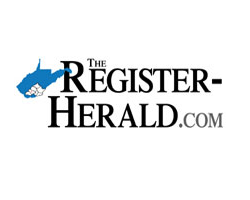 By Jessica Farrish

June 14, 2020 - West Virginia's Beckley Exhibition Coal Mine may open its 58th season on July 1, Beckley Parks and Recreation Director Leslie Baker announced Friday.

The historic coal mine at New River Park draws 48,000 visitors a year. A staple of local school outings and a popular draw for tourists from around the U.S., the underground exhibit has a 4.5-star rating on Trip Advisor.

Usually, the attraction opens Memorial Day weekend, but the 2020 season was postponed this summer due to COVID-19 concerns. Baker said in early May that city officials had originally decided not to open the mine at all since the exhibit requires visitors to enter an underground mine while seated together in a miniature train.

On Friday, Baker said Parks and Recreation crews are considering opening the exhibit on July 1. Careful measures will be taken for sanitization, social distancing and other factors to lower the possibility of transmission of the novel coronavirus.