Currency, Diesel Costs Pressure Australian Coal Firms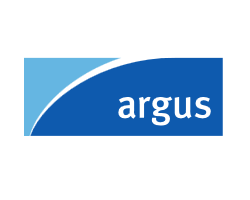 June 16, 2020 - A stronger Australian dollar and rising diesel costs are forcing Australian coal mining firms to make difficult decisions about production volumes, as thermal and coking coal prices hover near four-year lows.

Australian mining firms have been looking at options to cut production since late April, when coal prices fell as it became apparent that Covid-19 would hit demand. Thermal coal prices have rebounded slightly from a mid-May low but are still below the marginal cost of production, while coking coal prices have barely moved over the last month. But key costs, which were slashed in the first few months of the pandemic, have increased in the last 2-3 months and are now putting pressure on the viability of some mining operations and prompting production cuts.

The Australian dollar has increased by 21pc against the US dollar to around $0.70 from a low of $0.58 in mid-March. This puts the currency back in line with the working assumptions of $0.70 that mining firms such as UK-Australian producer BHP put in place in June last year, when coal prices were significantly stronger.

Australian independent coal producer Whitehaven noted on June 30 last year that a 10pc weakening in the Australian dollar against its US counterpart would add A$9.4mn ($6.5mn) to its net profit in the 2019-20 financial year. This equates to about A$0.59/t based on sales of 16mn t of the coal it produces.

But in mid-April, as the Australian dollar climbed out of its mid-March slump and coal prices fell sharply, Whitehaven announced that it would cancel all development projects to conserve cash.

A weak Australian dollar reduces domestic costs such as labour and rail transport in US dollar terms, while a stronger Australian dollar reduces the cost of imported consumables such as diesel. But the strengthening dollar has coincided with a near-doubling of the diesel price, as Covid-19 lockdowns are eased around the world. Diesel prices have risen a low of $22.75/bl in Singapore on April 22 to $45.20/bl yesterday, according to Argus assessments, although this is still well below the level of $82.40/bl at the start of the year.

The rebound in the diesel price and the Australian dollar has not been matched by coal prices, putting significant pressure on higher-cost mining operations. Mining firms have already curtailed production, which is reflected in lower shipping figures from ports in Queensland and New South Wales. And further cuts are likely to be announced as companies consider guidance for the 2020-21 financial year that starts on July 1.
Company
Mine
Capacity
Coal type
Notes
AMCI
Carborough Downs
3.5
coking
suspended board and pillar mining
Anglo American
Dawson
4.0
coking and thermal
cut one shovel and excavator team
BHP
NSWEC
15-17
thermal
reviewing guidance
Coronado
Curragh
12.6
coking
stopped work on expansion plan
Glencore
Rolleston
11.2
thermal
cut guidance and closed Rolleston for two weeks
New Hope
Bengalla
8.0
thermal
bought forward dragline maintenance
Peabody
Wambo
2.5
thermal
cut workforce by a third
Peabody
Metropolitan
1.8
coking
cut workforce by a third
Stanmore Coal
Isaac Plains
2.5
coking
delayed term sales and cutting guidance
Terracom
Blair Athol
2.5
thermal
reduced guidance for 2020 and 2021
Whitehaven
All mines
16.0
thermal
cut guidance, shelved development projects