Miner Recollections: Beacon on the Hill William Wilson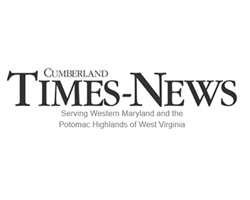 June 17, 2020 - Editor's note: Each week "Miner Recollections" will spotlight Georges Creek coal heritage, and the sacrifices made by those who mined it, by drawing upon biographical sketches, family narratives and historical research.

Lonaconing in Maryland was one of the earliest "company towns" in the area. The operators of the Georges Creek Coal and Iron Co. reported in 1839 that the village consisted of about 700 souls. Patterned after typical English estates, the company was paternalistic, meaning that they provided everything for their colliers. As a result, the company had absolute control over their lives. Some of the early "Rules of Lonaconing Residency" were designed after the strictest order, which included governing the daily work schedule by suspension of wages; prohibiting the sale or consumption of distilled spirituous liquor by employees; prohibiting quarreling, fighting and gaming; and forbidding dogs on company property.

Before building the accommodations for these "700 souls" the company purchased all available houses and property in and around Lonaconing. The houses were rented to certain trusted employees who operated them as boarding houses, charging $3 a week for food and lodging.

Prior to the advent of the Civil War, other mining towns sprang up along Jennings Run and Georges Creek. These newer villages differed in nature from the paternal prototypes of earlier years. Coal companies allowed miners to rent their homes or build their own; miners were allowed to shop in non-company stores. From news accounts of the time, we know that some company employees owned businesses, including bars.

Because of the changes in other company towns, Lonaconing also adopted new "Rules of Residency." With more relaxed living and working conditions, Lonaconing became a "beacon on a hill" shining her light across the Atlantic. The Scots saw the light and came in droves to settle in the verdant valley that was surrounded by high mountains and laden with black gold.

Moses Wilson was a Scot who saw the light; perhaps it came in the form of a letter from a friend or relative. By the time he arrived in 1871, Lonaconing was a well-established town with acceptable amenities.

The son of Henry and Femie Wilson, Moses was born in Scotland in 1839. As a young man he courted Margaret Love, also a native of Scotland, born in 1846. (Margaret was the daughter of Thomas Love and his wife, the former Miss Weir.) Moses and Margaret married in 1868. The following year they were blessed with a son whom they named Henry, and in 1871 they welcomed a daughter, Margaret. Soon after Margaret was born, Moses saw that faraway beacon beckoning him to America. The young couple discussed the feasibility of relocating; although she knew it would be difficult to care for two little ones alone, Margaret gave her husband leave to search for their new home.

Moses found work as a miner in Lonaconing; he made lasting friendships among the other Scots in the area, and soon he was able to send for his wife and children. After the tiresome and difficult trip across the Atlantic, and further travel to Maryland, Margaret Love Wilson was exhausted, but overjoyed to see her husband again. Little Henry clung to his father, wanting to hear tales of his new life. Baby Margaret wondered who the stranger was that hoisted her high up into the air. Friends and neighbors joined the celebration; traditional Scottish foods such as neeps and tatties (turnips and potatoes), Cullen skink (a creamy fish chowder) and clootie dumplings (a dessert made with dried fruit, spices and custard) were prepared and shared, making Margaret feel at home in her new surroundings. The men celebrated the reunion with a dram or two of good Scottish whiskey.

Life settled into a new pattern. Moses returned to the coal mines, Margaret took care of the home and the children and the Wilsons soon found themselves expecting their third child. James was born March 12, 1873; he was followed by Robert in 1877, Agnes in 1878, Janet in 1882 and Euphemia in 1887. A surprise was in store for the family when twins William and John arrived on July 27, 1889.

As the children grew, some married and left the nest, while others found employment that helped to swell the family coffers. Twins William and John joined their father in the coal mines. The census of 1910 gives us a peek into the changing family. Margaret was now a widow, having lost her husband, Moses, sometime after 1900. She had also lost seven of the 14 children she had birthed; several of the unknown children never made it into a census record.

Margaret's son William was employed in the Tyson No. 2 Mine of the New Central Coal Co. On May 11, 1911, William was buried under a fall of rock while loading coal. Men began to dig through coal and rock hoping for signs of life; perhaps his twin brother, John, aided in the rescue. After being freed from his would-be grave, William, with a broken back and a crushed chest (and with remarkable fortitude) managed to climb into a coal car. He was pushed out of the mine by his rescuers and taken to his home. He died three hours later. The Cumberland Evening Times of May 12, 1911, stated that, "The murderous little vein of Tyson No. 2 had claimed another life."

William Wilson's world was as narrow as the little vein in which he died. He was born in the Koontz Run Valley and grew into adulthood on Beechwood Street at the foot of Castle Hill. Tyson Mine No. 2 was no more than half a mile, as the crow flies, from his home. He was laid to rest in Oak Hill Cemetery, a mile or so from where he was born.

Six months after William died, John Wilson married Isabella Dick; John was thankful to have Isabella. Together they shared the burden of grief he carried over the loss of his twin brother.

Perhaps the remaining family members became disillusioned with the "verdant valley surrounded by high mountains, laden with black gold." They widened their horizons by moving to Pennsylvania, Michigan and Montana. Matriarch Margaret Wilson went west with her daughter to Montana. Did she ever look back to see if the beacon on the hill was still shining, as it had so many years ago, when it guided a young man, his wife and their children on a voyage from Scotland to Lonaconing?

•••

"Miner Recollections Volume Two 2019" is now available. This compilation includes 250 pages of stories, pictures, maps, and an updated list of deceased miners. Proceeds support the installation of a life-sized bronze statue and the educational landscaping that will surround it. Books are available at Armstrong Insurance in Frostburg or by contacting Polla Horn at jph68@verizon.net or Bucky Schriver at bucky1015@comcast.net.