Women Coal Mining Achievers Shine in Awards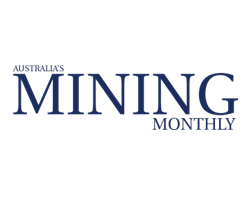 By Lou Caruana

June 18, 2020 - Three women in the New South Wales coal industry have been honoured with Women in Mining Awards amid a difficult time for the industry with the impact of bushfires and the COVID-19 crisis.
The exceptional woman in mining award was given to The Bloomfield Group's chief corporate services officer Renata Roberts; the exceptional young woman in mining award was given to Yancoal coal handling and preparation plant maintenance delivery superintendent Leah Miller; and the outstanding operator award went to Glencore coal trainer assessor and operator Peita Heffernan.

NSW Minerals Council CEO Stephen Galilee praised the outstanding finalists along with mining employees across NSW who rose to the challenge of operating during the COVID-19 pandemic.

Outstanding operator award winner and Glencore coal trainer assessor and operator Peita Heffernan.


"Today we recognize the winners of the NSW Women in Mining Awards, showcasing some of the highly skilled women who have helped keep our industry operating during these very tough times," he said.

"Today's winners highlight the effort being made to promote greater opportunity and participation for women in mining, and increase the career paths available to women in our sector.

Starting her mining career in 2002, Roberts was given her first human resources leadership role before the age of 30 at a Tasmanian underground zinc mine.

She later moved to Tennessee in the US to support the ramp-up of six underground mines.

Her commitment to employee health and wellbeing led to her leading The Bloomfield Group in a number of important community and gender-based initiatives including the introduction of the mental health program My Mindset, which provides one-on-one professional support for employees, and the introduction of paid parental leave for carers.

As well as having a significant leadership role at The Bloomfield Group, Roberts has driven programs for the broader industry benefit including the HR and Safety Hub for HR and safety professionals in the Hunter.

Miller started work in the coal industry as a coal analyst in the commercial area of the business.

In that role, she worked closely with execution teams during the industry downturn to identify millions of dollars of cost savings.

This led Miller to take up roles outside the support teams and her leadership and commercial aptitude helped her career accelerate in the past two years to the position of CHPP maintenance delivery superintendent.

She is responsible for leading a large team while managing maintenance priorities.

Miller is committed to a more gender-diverse workforce and is an active WIMNet member, participates in the Hunter Valley Operations Inclusion and Diversity Committee, as well as mentoring colleagues to pursue careers outside their traditional fields.

Heffernan made a career change to the mining industry after a career in customer service.

She was at a career crossroads in 2008 when she saw a media story about roles in mining.

While Heffernan had experience with small machinery through her husband's business, she found that this was not enough to secure a mining role.

She invested significant time and thousands of dollars to undertake training.

Heffernan's first break came by way of a traineeship with a mining contractor, which led to a permanent role with that contractor, and ultimately a permanent role at Bulga Coal.

She has been promoted to trainer in recognition of her ability to impart knowledge to others.

Her dedication to coaching and mentoring employees has seen her further promoted to head trainer.

A decade of persistence and exemplary work has paid off and Heffernan shares those experiences as she mentors new female employees.