Australia's Coronado Cuts Coal Production Guidance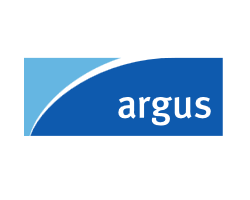 By Jo Clarke
June 24, 2020 - US-Australian mining firm Coronado Coal has cut its production guidance to 16.5mn-17mn t for calendar 2020 from 19.7mn-20.2mn t and taken an impairment against one of its US mines because of ongoing low demand.
The firm expects sales to be higher than production, as it meets demand through existing inventory, particularly at its US operations. It does not expect a significant uptick in coal prices over the rest of 2020, leading it to take a $60mn-70mn write-down on the value of its Greenbrier mine in the US, which is likely to remain closed for the remainder of the calendar year.
Coal mining margins are under pressure, with rising costs and lower received coal prices pushing operations to a cash loss. The full extent of these losses will become clearer when financial results are released for the end of the Australian financial year and some mining firms' fiscal half year on 30 June. More mining firms are likely to be forced to cut production or close, if coal prices remain depressed for the remainder of 2020.
Coronado withdrew its guidance in late March as coal prices began to slide because of lower demand as Covid-19 lockdowns affected economic activity. It also closed its Buchanan, Logan and Greenbrier coal mines in the US states of Virginia and West Virginia at the end of March but continued shipping from 750,000t of inventories in the US. It restarted its Buchanan and Logan mines, which produce 90pc of Coronado's US coal, on 1 June after substantially reducing the stockpile.
Coronado has maintained production at its 12.6mn t/yr Curragh coking and thermal coal mine in Queensland's Bowen basin throughout this year but has shelved plans to ramp up the mine to 15mn t/yr, with the 600,000t of additional production no longer expected in 2020.
Argus last assessed the premium hard low-volatile metallurgical coal price at $114.50/t fob Australia on 23 June, up slightly from $109.50/t fob on 15 June but down from $147.65/t fob at the start of April. It assessed high-grade Australian thermal coal at $49.64/t fob Newcastle for NAR 6,000 kcal/kg on 23 June, down from a low of $53.07/t fob on 1 June. Lower-grade coal was at $38.58/t fob Newcastle for NAR 5,500 kcal/kg on 23 June, down from a low of $42.45/t fob on 1 June.f