Foresight Announces Confirmation of Plan of Reorganization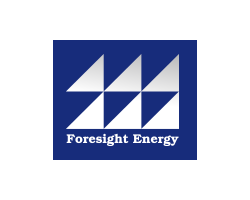 June 25, 2020 - Foresight Energy LP ("Foresight") has announced that the United States Bankruptcy Court for the Eastern District of Missouri has issued an order confirming Foresight's chapter 11 plan of reorganization (the "Plan").
The Plan provides for the reduction of over $1 billion of Foresight's existing indebtedness and the elimination of approximately $94 million of Foresight's anticipated annual cash interest payments, plus additional reductions in annual cash flow expenses through modified contractual terms with key logistics, mineral interest, and vendor counterparties. Holders of Foresight's limited partnership units will not receive any recovery under the Plan. Additionally, pursuant to the Plan, Foresight will emerge from chapter 11 with only $225 million in secured exit facility loans (the "Exit Facility"), $75 million of which will convert to equity 60 days following the closing of the Exit Facility, and will have approximately $60 million in cash liquidity.
"We are thankful to our many stakeholders, including our creditors, employees, customers, vendors, trade creditors, and key contract counterparties, for their continued support. With their cooperation, we have been able to achieve confirmation within four months of entering chapter 11. I count this as a tremendous accomplishment," said Robert D. Moore, Chief Executive Officer. "We are working expeditiously to timely implement the Plan, and we look forward to emerging from the chapter 11 process in the coming weeks."
Foresight's Plan and the order of the Court confirming the Plan will be provided in a Current Report on Form 8-K to be filed with the Securities and Exchange Commission (the "SEC"), which can be viewed on the SEC's website at http://www.sec.gov or Foresight's website after filing. Additional information is available by calling (833) 991-0977 (toll free) or (503) 597-7679 (international). Court filings and other information related to the court-supervised proceedings are available at a website administered by Foresight's claims agent, Prime Clerk LLC, at https://cases.primeclerk.com/foresightenergy.