Australia Cuts Expose Growing Strain on US Coking Coal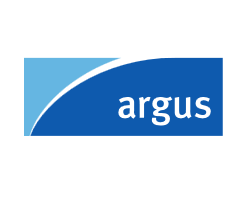 By Siew Hua Seah

June 26, 2020 - The recent production cuts announced by Australian coking coal producers point to even greater cost pressures that their US counterparts are facing, as coking coal prices continue to bear the brunt of steel mills lowering output as they struggle with narrowing margins.

US-Australian mining firm Coronado Coal cut its production guidance to 16.5mn-17.0mn t for this year from 19.7mn-20.2mn t and took a $60-70mn write-down on the value of its Greenbier mine in the US, which is likely to be closed for the rest of this calendar year. Australian mining firm South32 cut 250 contractors from its Illawarra metallurgical coal division in New South Wales (NSW), with most job losses at its Appin mine. These recent production cuts follow on from similar moves by Peabody, AMCI and Stanmore Coal.

Iron ore prices have held relatively firm despite the drastic fall in global steel demand in the first half of this year. Prices supported by Vale's reduced production guidance for 2020, citing production issues in the first quarter, delays in resuming disrupted operations and stoppages to combat the spread of Covid-19, have been given a recent boost by the return of Chinese buyers to the seaborne market. Mills confronting narrowing margins amid weak seaborne steel prices — particularly in Europe where the Argus-assessed northwest EU hot-rolled coil price fell to €384.50/t yesterday from €484.50/t at the end of February — have turned to their coking coal purchases for cost savings.

Coking coal prices have recovered from the three-year lows seen in May but they are still significantly down from where they were just a year ago. The Argus-assessed Australian premium hard low-volatile price is assessed at $115/t fob today, down from $194/t a year ago, while the US high-volatile A price stands at $113/t fob Hampton Roads, down from $190/t.

Coal prices are likely to continue facing the same pressures going forward, with industry estimates for iron ore prices falling no lower than $85/dmt for 62pc fines. The Argus ICX 62pc index reached a low of $79.60/dmt on 23 March at the peak of China's Covid-19 outbreak, but it rose to a year-to-date high of $105.75/dmt by early June.

Mills in Europe and Asia-Pacific typically look to US coals as a source of supply security, particularly when poor weather affects Australian coal loadings and shipments. In April 2017, cyclone Debbie in Australia affected supply availability and sharply pushed up demand for US coking. The US high-volatile A price rose to $273.80/t fob Hampton Roads from $169.30/t within two weeks. But mills looking to weather the impact of Covid-19 on their businesses and facing extreme cost pressures may have to consider their desire to support the sustainability of US coal mines a luxury.

If Australian coal producers with production costs ranging from $40-50/t and with greater proximity to the Chinese markets are cutting output, then US miners that are considered low-cost operators, at $50-60/t, will face even greater strain. Just this week, US coal producer Contura Energy announced plans to sell Cumberland mine, its largest mine in Pennsylvania, and idled property in central Appalachia because of adverse market conditions.

Still, the Australian output cuts will go some way toward allaying concerns among US mining firms that China's import restrictions on Australian coal may drive Australian coal into the Atlantic market. This was particularly viable in May when freight rates had fallen to their lowest this year, in the second half of that month.

In the near term, US coal mining companies appear to have caught a break this quarter as they are sitting on smaller inventories following the cuts and stoppages carried out by many mining firms in the second quarter. A number of US mining companies have indicated they are able to wait out the current low prices, unlike in the first quarter when the pressure of high inventories and tight cash flows meant that some were willing to offer 15-20pc discounts on index prices.

The viability of Brazilian demand for the rest of this year has been questioned as the Covid-19 infection rates in the country continue to increase. Brazil's growth and return to the market previously was heralded as a source of support for US mining firms that had already seen demand dwindle from Europe, with mills cutting output since before the coronavirus outbreak.

Expectations of further consolidation and mine closures in the US are not new but there has been hope that the second half of this year will offer some support. A recovery in domestic steel demand will offer some relief to US mining firms, with US President Donald Trump expected to push forward a large infrastructure bill to support the recovery of the economy following the coronavirus pandemic.