China's 2H Coal Supplies to Rise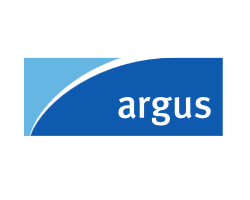 July 31, 2020 - China's coal industry association the CCTD forecasts domestic coal supplies to exceed demand in this year's second half because of new production capacity starting up.

CCTD forecasts coal production to rise to above 3.9bn t this year. This will be supported by 80mn t/yr of new production capacity that have started pilot runs or commercial production in the first half.

China's coal imports are likely to fall in the second half because of exhausted import quotas, CCTD said. But the expected increase in domestic supplies could outweigh the cut in imports.

Coal production at China's main mines was 92.92mn t during July 1-10, flat against June 1-10, according to the CCTD. Production was down by 2.9pc from the same period last year.

CCTD also expects China's economy to support coal demand in the second half, driven by development in the infrastructure and real estate sectors. National coal consumption is likely to increase by 4pc from a year earlier, leaving coal demand to rise by 1.2pc this year. But the rise in demand could be slower than coal supplies.

The growth in the economy may continue to boost power use and coal demand for the rest of this year. China's thermal power generation, which is mostly based on coal, has been rising year-on-year since April. Output hit 432.3TWh last month, according to the national bureau of statistics.

Mines in the key coal-producing provinces of Shanxi and Shaanxi have been increasing output in tandem with the guidance earlier this month from China's main economic planning agency the NDRC. This has partially offset the impact of firmer power demand for air-conditioning because higher temperatures, leaving domestic coal prices steady this week against last week.