Atlantic Coking Coal: Prices Face Supply Pressure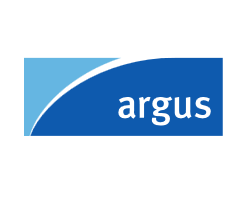 July 31, 2020 - Low downstream demand in Europe, Covid-19-related disruptions in India and strained trade relations with China have continued to depress the Atlantic coking coal market today.

The Argus daily fob Hampton Roads assessment for low-volatile coking coal remained flat, at $104/t, as did the high-volatile A assessment at $108.50/t. But the high-volatile B assessment fell by $12/t to $89/t, pushed down by aggressive offers and limited buying.

But not all US mining companies are ready to offer below $90/t as operations that have reduced output in the second quarter and are under no pressure to shift volumes are reluctant to accept buyers seeking heavy discounts for high-volatile B coals. "We just do not want to do prices at current levels. If we were sitting on inventories, we would look at it differently," one US mining firm said.

Russian suppliers have regularly found buyers in China, as China's relations with Australia and the US remain uncertain. One trading firm indicated China has been buying Russian coal at 20-25pc discounts to Australian material. "China has been surprisingly active," the trader said. "There are some very low-quality Russian coals, but buyers are attracted by low-ash material and quick delivery. Still, the competition among Russian suppliers to sell to China is fierce."

The rest of this year's third quarter is expected to be quiet for Europe amid the summer lull, but there is a degree of optimism among mills and suppliers that the fourth quarter will bring further recovery.

In the US domestic market, several mills are waiting bids for to be submitted next week, while others have received bids this week as well. At least one mining company, which supplies mostly the seaborne markets, said it will not push hard for domestic contracts, but some mining firms may seek to regain volumes lost in the seaborne markets, which would weigh on domestic prices, as will the reduced level of steel production in the US. "We are trying to figure out the market, but it is a difficult read," one mining firm, which trades chiefly in the US domestic market, said. "People seem to have been selling below cost on the seaborne markets, but it is hard to know what 2021 will look like. The buyers do not know either. But there is certainly too much production for the domestic market at the moment."

"They will push for lower prices from last year," another mining firm said. "But I do not think they will be that much lower than the international market that has fallen by $40/t from a year ago. Producers cannot make money."

Further mine closures in the US are expected in the second half of this year unless prices recover significantly, market participants said. As market prices continue to fall, higher-cost producers are unlikely to be able to keep up. "People no longer have the cash in the bank to blow through as they hope that next year is better," one mining firm said.