European Coal Edges Up As Atlantic Fundamentals Tighten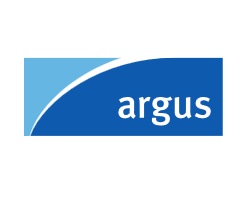 August 1, 2020 - An expected tightening of the fundamental balance in the Atlantic because of reduced supply availability continued to offer support to physical coal prices in Europe this week.

Argus' daily cif Amsterdam-Rotterdam-Antwerp (ARA) index began the week lower but rose in subsequent sessions and averaged $50.10/t, which was 19¢/t higher on the week. No index-relevant deals were reported.

Power sector coal burn in western Europe fell sharply again in July and is likely to remain soft or weaken further in August, despite a recent jump in month-ahead generation margins driven by a spike in German power prices and lower carbon costs.

But while European coal burn is likely to fall on the year in the second half of 2020, the decline should slow compared with the first half and looks set to be outpaced by an even bigger contraction in seaborne imports. This would progressively tighten the supply-demand balance in the Atlantic and draw down stocks heading into the new year, when a more significant rise in seasonal coal burn is being priced in by the market.

Aggregate coal burn in Germany, France, the UK and Spain fell by around 2.8GW in July, according to grid operator data, with January-July output now down by an average of 4GW on the year. This is the equivalent of around 1mn t/month less NAR 6,000 kcal/kg-equivalent coal burn in 42pc-efficient plants, across the seven-month period.

Net seaborne imports to the same four markets were down by a more severe 2.7mn t/month in January-May, the latest period for which data are available, which implies that the Atlantic has already been undergoing a gradual rebalancing following a period of oversupply last year. In January-July 2019, aggregate coal burn was around 1.4mn t/month lower on the year against only a 500,000t/month decline in imports.

European coal stocks have adjusted lower as a result of tighter fundamentals in 2020, with ARA port stocks around 1.3mn t down on the year at a 22-month low of 5.6mn t, although this remains above the three-year average.

And Atlantic fundamentals are set to tighten further as the year progresses, as the decline in power sector coal demand should slow while uncertainty surrounding supply, particularly in Colombia, remains.

Low gas prices driven by comparatively full stocks and a glut of LNG in the global market mean that western European coal plants are still struggling to compete in the power sector. Coal accounted for only 6pc of fossil fuel generation in Germany, Spain, the UK and France in July, down from 11pc in the same month last year and a 2016-18 average of 27pc.

This dynamic — in addition to incremental gains in renewable generation and potential weakness in overall power demand because of slow economic activity during the Covid-19 pandemic — will likely continue to reduce European coal burn on the year in the remaining months of the year.

But the year-on-year decline will probably slow compared with earlier in 2020, as widespread fuel switching in the second half of 2019 means there is more limited potential for additional coal displacement in 2020. A likely drop in nuclear generation because of additional constraints in France should also dampen the decline in demand for fossil fuel-based generation in general.

Power sector coal burn in western Europe may therefore decline by closer to 500,000 t/month in August-December, according to Argus analysis based on current nuclear availability, three-year average renewable load factors and assuming a 3-5pc decline in overall power demand.

On the supply side, imports may continue to fall by a greater margin than consumption in the months ahead, weighing on the aggregate stock balance and lending countervailing support to prices.

In Colombia, Drummond and Cerrejon have both revised down their annual production guidance, while Glencore's Prodeco unit remains on care and maintenance and is seeking permission to remain off line for the foreseeable future.

Glencore today revised down its global production guidance by 18mn t to 114mn t, which it said mainly reflected the situation with Prodeco and anticipated volume reductions in Australia. Prodeco produced 8.3mn t in the second half of 2019, but output has been zero since late March.

The Colombian mining regulator is expected to take a decision about Prodeco's request to suspend operations in the coming days.

Russian and US exports to Atlantic markets have also fallen sharply in response to prices in 2020, with little prospect for growth in the second half of the year. But Russian supply has the potential to recover from recent lows if European prices do recover. Argus' NAR 6,000 kcal/kg netback price to the Kuzbass region from Ust-Luga ports was $16.33/t on 24 July, up from an average of $8.42/t in June, which may incentivise a rise in spot sales in the near term.

Germany, Spain, the UK and France received a net total of 2.9mn t/month in August-December last year, but imports slipped to just 2.1mn t/month in the first five months of the year, Eurostat data show.

If the fundamental balance in Europe does progressively tighten in the third and fourth quarters, it is likely that additional risk premium will be priced into physical coal prices, as market prices currently point to a larger seasonal recovery in coal burn in early 2021.

First-quarter 2021 wholesale coal, power and carbon prices on 30 July suggest that some 60pc of the German coal fleet can earn a positive margin for base-load generation, compared with only 54pc of the fleet in the fourth quarter and around 42pc in August-September. A steep contango in the gas curve also means that coal currently faces less intense competition from competing fuels for base-load generation early next year.

South African Prices Weaken

South African physical coal prices weakened this week, which reduced the market's discount to Europe to $2.02/t — the narrowest spread since September 2019. Argus' NAR 6,000 kcal/kg fob Richards Bay weekly assessment fell by $1.21/t to $52.12/t.

In the off-specification markets, demand for NAR 5,500 kcal/kg coal from Indian industrial buyers picked up this week. Three index-relevant deals for NAR 5,500 kcal/kg coal were reported, with an August cargo changing hands at a discount of $12.50/t to API 4 swaps and two September cargoes dealing at minus $13.25/t and minus $13.50/t.

In the NAR 5,700 kcal/kg market, one index-relevant cargo traded at a discount of $8.25/t to API 4 paper.

At least two NAR 5,700 kcal/kg cargoes were sold to a Turkish utility last week for September-October delivery at a premium of $2/t to the API 2 benchmark, according to participants. Shipments of South African coal to the Turkish market jumped from zero in the second quarter of 2019 to 512,000t in April-June this year, according to port data.

Pakistan's Lucky Cement closed a tender last week for 660,000t of South African minimum NAR 5,800 kcal/kg coal for 2021 delivery. The firm said it purchased the entire volume requested in the tender, but the price was not disclosed.

Back