US Steel's Clairton Kept at Lower Output, Cutting US Coking Coal Demand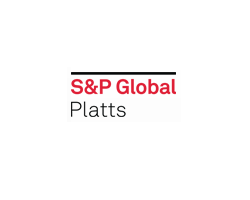 By Hector Forster

August 1, 2020 - Steel group US Steel said July 31 that its Clairton met coke operations are continuing to operate with extended coking times, cutting demand for US coking coal.

Clairton, close to the Mon Valley steel works in Pennsylvania, has 4.3 million st of met coke capacity, US Steel said in a quarterly report.

Coke plants can run at materially lower levels as needed by slowing operations and extending hours, while ovens are kept hot to guard against damage.

A record contraction in US GDP in the second quarter from lower industrial activity and construction, and weaker steel and pig iron rates in the quarter, have hit demand for metallurgical coal and coke in North America, according to market sources.

US Steel said lower coking coal and ferrous scrap prices helped to lower costs in the second quarter from a year earlier, while fuel rates rose to bank blast furnaces in the quarter.

Furnaces at Granite City, Illinois, and Gary, Indiana, were idled until potential restarts, based on steel market recovery.

US pig iron output, which uses met coke and iron ore pellets, in the first six months of 2020 fell 24% year on year, according to American Iron and Steel Institute data. For June, US blast furnace steel output at mills operated by US Steel, ArcelorMittal and Cleveland-Cliffs' AK Steel almost halved year on year to 1.38 million st, according to the AISI.

In Europe, US Steel cited lower coking coal and pellet costs in the second quarter for its Kosice-based operation.

US Steel said several US and Slovakia-based blast furnaces remain idled, with a unit at Gary starting on August 1, and the Great Lakes steel works' three blast furnaces idled indefinitely.

In Kosice, BF No. 2 is idled, leaving just over 3 million mt/year in crude steel capacity operating.