Hexagon Collision Avoidance System: The Better Option.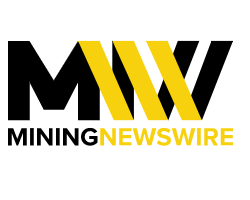 August 24, 2020 - Hexagon's Collision Avoidance System, otherwise known as CAS, minimizes mining risks which may include distraction, noise, poor visibility and busy traffic. Its latest release, CAS 4.6 was improved by the result of consumer feedback, centered development and demanding field trials. These improvements hasten efforts to assist mines make their environments less dangerous.
The CAS 4.6 is equipped with three dominant features. Coming first, is the IDS GeoRadar integration. This is essentially the combination of the Collision Avoidance System with a product from the GeoRadar department. This feature provides an additional layer of safety. The General Purpose Controller or GPC, comes next. This feature enables behavior customizations. The CAS 4.6 is also equipped with UI Threat Isolation. This attribute allows the system to separate a threat from other traffic awareness LED's.
The General Purpose Controller also has additional features. At the first stages, the aim was to find a way to activate customized behavior using collision alarms unaided. The new feature now enables the use of any alarms generated by the CAS system. For instance, the tailgating alarm may also be an over-speeding alarm as well as a radar alarm, personal alert alarm and any other alarm that is programmed into the CAS. The system allows the creation of customized voice messages.
The Threat Isolation enhances the system's need to avoid crashes. It operates on the premise to get rid of everything that may cause a collision. This is done by showing you where a unit is and on which side it is on, in case one is at risk of colliding with a mining unit.
The field trials operated on the assumption that it is a real operation, in the real world. At first, only small tests were carried out. Driving was repeated in various scenarios to ensure that the core feature of the Collision Avoidance System is functioning. Then, the system was taken into the pit where tests were carried out to make certain that interactions are as anticipated. What followed is a feature-based approach, where scenarios are run to confirm that all features are working as they should.
To receive the latest CAS version 4.6, customers with maintenance contracts only need to contact their Hexagon representatives who will then go to their site and carry out the upgrade. First time consumer's /brand new installations will receive the latest version of CAS, CAS 4.6 while consumers/ mining sites with no maintenance contracts will also get the latest version but will have to ask for a quote first. It should be noted that CAS 4.6 needs the latest QC units to operate. These units include QC 260 revision B, QC242 and QC241.

MiningNewsWire (MNW) is a specialized communications platform focused on developments and opportunities in the global resources sector. The company provides (1) access to a network of wire services via NetworkWire to reach all target markets, industries and demographics in the most effective manner possible, (2) article and editorial syndication to 5,000+ news outlets (3), enhanced press release services to ensure maximum impact, (4) social media distribution via the Investor Brand Network (IBN) to nearly 2 million followers, and (5) a full array of corporate communications solutions. As a multifaceted organization with an extensive team of contributing journalists and writers, MNW is uniquely positioned to best serve private and public companies that desire to reach a wide audience of investors, consumers, journalists and the general public. By cutting through the overload of information in today's market, MNW brings its clients unparalleled visibility, recognition and brand awareness. MNW is where news, content and information converge.