Professional Engineers in Mining Reminder & SME Sporting Clays Event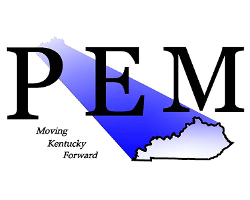 September 2, 2020 - Just a reminder that the PEM Virtual Seminar is scheduled for next Friday, September 11.
If you have already registered, I will send a separate confirmation email to you this Friday (September 4).
If you still need to register, go to https://events.engr.uky.edu/pem-seminar/
You must register by Thursday, September 9.
Any problems with registering, please let me know.
Also…not too late to sign up for the Carlson Software SME Sporting Clays Event on Saturday, September 12 at the Bluegrass Sportsmen's League near Wilmore, KY.
Info below:
Please mark your calendar for this year's SME Foundation/Central Appalachian Section sporting clays event. Carlson Software is proud to sponsor this fundraiser, and has donated cash prizes for the top three teams: $1,000 for first place, $500 for second place, and $300 for third place. Each team will consist of 4 shooters. You may register your own 4-person team, or you may sign up as an individual to be automatically assigned to a team.
This event will have a strong focus on safety. Social distancing will be required, and the use of masks will be encouraged. Our members and others from the community are looking for opportunities to network and have some fun in a safe and friendly environment.
Registration is $250 per shooter, and may be completed at the below link. Lunch will be provided. Teams are encouraged to register together. If you are on a team but must register individually, please email Geaunita Caylor at g.caylor@uky.edu with a list of your team members. Online registration is open until September 10. Walk-in registration will be accepted, but we kindly ask that you register sooner rather than later. Registration and sponsorship opportunities are still available at the link below.
https://carlsonsportingclays.eventbrite.com
If you have any questions about the event, please contact Steve Richards at sar53model@gmail.com or Geaunita Caylor at g.caylor@uky.edu