Decline in European Coal Burn to Slow in 4Q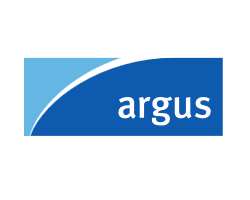 By Alex Thackrah and Jake Horslen
September 3, 2020 - European coal-fired power generation posted a modest recovery in August and the outlook for winter coal burn has improved in recent weeks, with Argus' analysis indicating that September-December coal burn will drop only slightly from a year earlier.
Aggregate coal-fired power generation in Germany, France, Spain and the UK was 2.4TWh last month, its highest since March. This represents a 35.9pc year-on-year drop in output, but is one of the smallest monthly declines in the past two years.
Tentative signs of a reversal in coal-to-gas fuel switching and recovering power demand drove coal output higher, and forward prices suggest that coal's share of the fuel mix will continue to recover through the remaining months of this year.
Coal has started to displace some gas from Europe's fuel mix, despite still being behind in the day-ahead merit order, because the economics of coal-fired generation are boosted by the fact that it was embedded in the generation stack through forward hedging to a greater extent than gas.
The diminishing incentive to switch from coal to gas based on spot prices has weighed on gas-fired generation and allowed some previously displaced coal-fired generation to slowly recover.
The Argus NAR 6,000 kcal/kg cif ARA physical coal assessment was 1.7pc lower on average in August compared with July, while the German NCG gas front-month average rose by 49.7pc and the German power base-load average strengthened by 11.5pc over the same period.
Gas-fired generation in Germany, France, Spain and the UK fell by 1.7pc between July and August but was still 11.3pc higher on the year at 23.2TWh.
Total power generation across the four countries returned to near seasonal norms last month, owing to an industrial recovery following the gradual easing of Covid-19 lockdowns and a heatwave that increased cooling demand. Total generation in August was 111.7TWh, down by just 2.4pc on the year, compared with year-on-year falls of 6.2pc in July, 8.5pc in June and more than 14pc in April and May.
But the recovery varied across the four countries surveyed. French electricity output continued to languish 11.3pc behind a year earlier at 32.5TWh in August because of lower nuclear availability, but German output rose by 3.9pc to 39.2TWh. Power generation in Spain was practically flat with August last year at 22.7TWh and UK generation was down by just 1.2pc at 17.2TWh.
Outlook
European coal burn looks is likely to extend its recent recovery through the remainder of this year.
Coal-fired power generation in France, Germany, the UK and Spain could average 5.4 TWh/month in September-December, according to Argus analysis based on current nuclear availability schedules, and assuming renewable load factors in line with seasonal averages and flat lignite-fired output compared with 2019. This would be the equivalent of 1.9mn t/month of NAR 6,000 kcal/kg coal burnt in 40pc efficient plants, and representing only a slight decline from the 5.5 TWh/month of coal-fired generation in September-December 2019.
This outlook assumes a 2pc drop in overall power generation in the four countries and that coal accounts for an 18pc share of combined generation from coal and gas, after the fuel's share fell by seven percentage points on the year to 14pc in January-August.
Gas-fired generation would average of 24.6 TWh/month for the remainder of this year, up from 23TWh during the same period in 2019, under the same analysis.
The improved prospects for European coal burn come at a time of tightening supply in the Atlantic basin, which increases the potential for coal price volatility heading into the winter. Colombia's second-largest coal producer, Cerrejon, is facing a workers' strike while global mining firm Glencore's Prodeco operation in Colombia is on care and maintenance. But high stocks of around 5.8mn t at the Amsterdam-Rotterdam-Antwerp terminals should provide a supply buffer.
Annual change in France, Germany, Spain, UK power generation TWh
Argus coal vs gas assessments, €/MWh S/t