Wollongong to Restart Russell Vale Colliery in NSW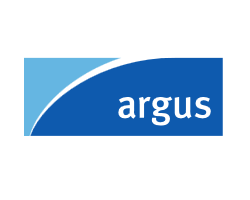 By Jo Clarke

September 9, 2020 - Indian-owned Australian coking coal mining firm Wollongong Coal has applied to restart the Russell Vale Colliery in the Illawarra region of New South Wales (NSW) to extract 3.7mn t over five years, after a previous plan to extract 4.7mn t was rejected.

Russell Vale was closed in 2016 because it was making a loss. The NSW state government also rejected Wollongong's earlier plans to move to a more economic part of the mine to produce 4.7mn t because of its proximity to important water infrastructure. The firm has reduced the scope of the expansion to reduce the chance of subsidence affecting water resources and biodiversity.

Argus last assessed the premium hard mid-vol coking coal price at $112.20/t fob Australia, up from a recent low of $105/t on 11 August and above $77/t in early 2016.

Wollongong plans to delist from the Australian stock exchange on September 18, after its shareholders voted in favor of the move last month. The firm has been under financial pressure for several years and had to terminate a debt restructuring plan in April. It is reliant on its major shareholder Indian firm Jindal Steel for working capital, with both of its mines on care and maintenance.

Wollongong closed the Wongawilli coking coal mine in NSW in April 2019 after NSW's natural resources and mining regulator issued a prohibition notice for the firm to cease all mining following safety breaches. Wollongong also discovered a rock fall on the main belt road. It had only restarted the Wongawilli mine in September 2017 but the ramp-up to full capacity had been slower than anticipated and the mine continued to lose money.

Jindal Steel, which took control of Wollongong from Indian firm Gujarat NRE Coke in 2013, has issued a cash advance of A$550mn ($400mn) to its Australian affiliate. Wollongong had drawn down A$486.8mn as of 30 June.