US Coking Coal Exports Recover in July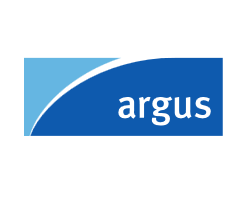 By Brendan Kjellberg-Motton
September 9, 2020 - US coking coal exports rose by over 1mn t in July compared with June, and were up by 8pc on the year as Europe and Brazil's steel industries started to return from low points caused by the Covid-19 pandemic.

The US exported 3.38mn t of coking coal in July, the highest total in four months, after exports fell to a four-year low of 2.34mn t in June. Shipments for the January-July period were down by 22.2pc at 22.13m t.

Shipments to the EU including the UK rose from 594,561t in June to 933,516t in July, which equated to an annual decrease of 1.87pc. The monthly increase was driven by shipments to the Netherlands, Italy and the UK, and indicates that mills sped up deliveries of contracted volumes, as spot transactions remained scarce.

Shipments to Brazil were down by 10.9pc on the year but rose by 18pc from June to 459,126t, as blast furnace idlings in June were followed by restarts in July and August.

US exports to Turkey almost trebled on the year to 450,338t in July after a total of only 68,000t in June, as Turkish mills returned for spot cargoes, with the Argus daily fob Hampton Roads assessment for low-volatile coking coal at $104/t for the last 10 days of the month, before falling further in August to a four-year low of $100/t

Shipments to Japan rose by 12.7pc on a monthly basis to 325,630t in July, as Japan's basic oxygen furnace production recovered in the same period.

There were no coking coal shipments to China in July, nor in June, but shipments to India rose by 30.2pc on an annual basis and more than doubled from June to 313,221t, as mills prepared to ramp up production despite Covid-19 cases rising in the country throughout June and July, before continuing to rise in August.

Shipments to Ukraine fell by over 35pc on an annual and monthly basis to 217,786t, while Russian rail deliveries of coal to Ukraine rose by 113pc year on year in the same month.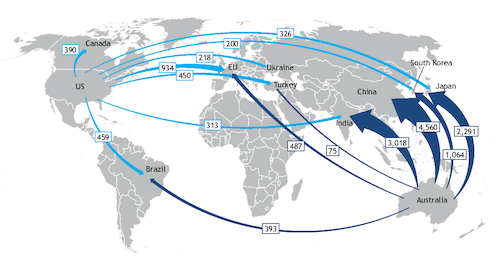 Key US and Australia exports in July