Southwest Virginia Congressman Announces Mine Land Reclamation Grant Funding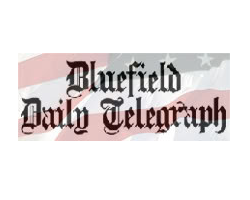 By Charles Boothe

September 12, 2020 - From an ATV tourism project to a hemp farm, projects in counties in Southwest Virginia, including Tazewell, Buchanan and Russell, have been selected for approval of major grants.

Rep. Morgan Griffith made the announcement Thursday, saying the money is from the AML (Abandoned Mine Land) Pilot program administered by the Virginia Department of Mines, Minerals and Energy (DMME) and funded by the Federal Power Plus Pilot Program.

"The projects are designed to boost the local economies of the coalfield region," he said, and project sites are connected with historic mining activities and will deliver safety and environmental improvements to the Southwest Virginia communities where they are located.

"Reclaiming abandoned mine land is critical to economic development and job creation in Southwest Virginia," said Griffith. "The federal AML Pilot program, which I championed in the U.S House of Representatives, offers a boost to our efforts in the coalfields to diversify the economy, support infrastructure upgrades, improve the environment and attract new opportunities. The projects benefiting from this round of funding highlight the value of abandoned mine land reclamation."

In Tazewell County, $527,000 is earmarked for a Real McCoy Cabins expansion project – an overnight stop for ATV riders and visitors to Pocahontas to help increase tourism.

Buchanan County is up for two grants.

One is a $1.5 million project to utilize commercial growth of hemp as a remediation and reclamation tool while improving environmental effects of acid mine drainage.

The other is $1.2 million for Rt. 718 infrastructure development in preparation for an airport expansion.

Russell County is set to receive $2 million for Project Greenhouse, which will include the construction of a commercial greenhouse with needed infrastructure.

"We were glad to see so many creative and truly beneficial project applications submitted for the 2019 funding," DMME Director John Warren said in a statement. "The goals of the projects selected meet the goal of our agency to continue to find opportunities for economic development on mined land and to improve the environment for those that live in the communities affected by historic mining."

Griffith said the projects must still undergo a review from the Office of Surface Mining Reclamation and Enforcement (OSMRE) prior to official award.

This is the third round of funding received by DMME. The agency worked with an advisory council to select the economic development projects.