Clean Coal Technologies Partners With ECED
By Casey Campbell

September 13, 2020 - Clean Coal Technologies, Inc. (CCTI), a New York-based company on the cutting edge of technology which converts coal into a cleaner burning, more efficient fuel, has announced the signing of a memorandum of understanding (MOU) to formalize a new partnership with Energy Capital Economic Development (ECED) in Gillette, Wyoming, according to an AP press release Thursday.

CCTI is a world leader in the development of "pristine" coals, which, in addition to burning cleanerand being more efficient, are more cost-effective than untreated coal, per the company's website.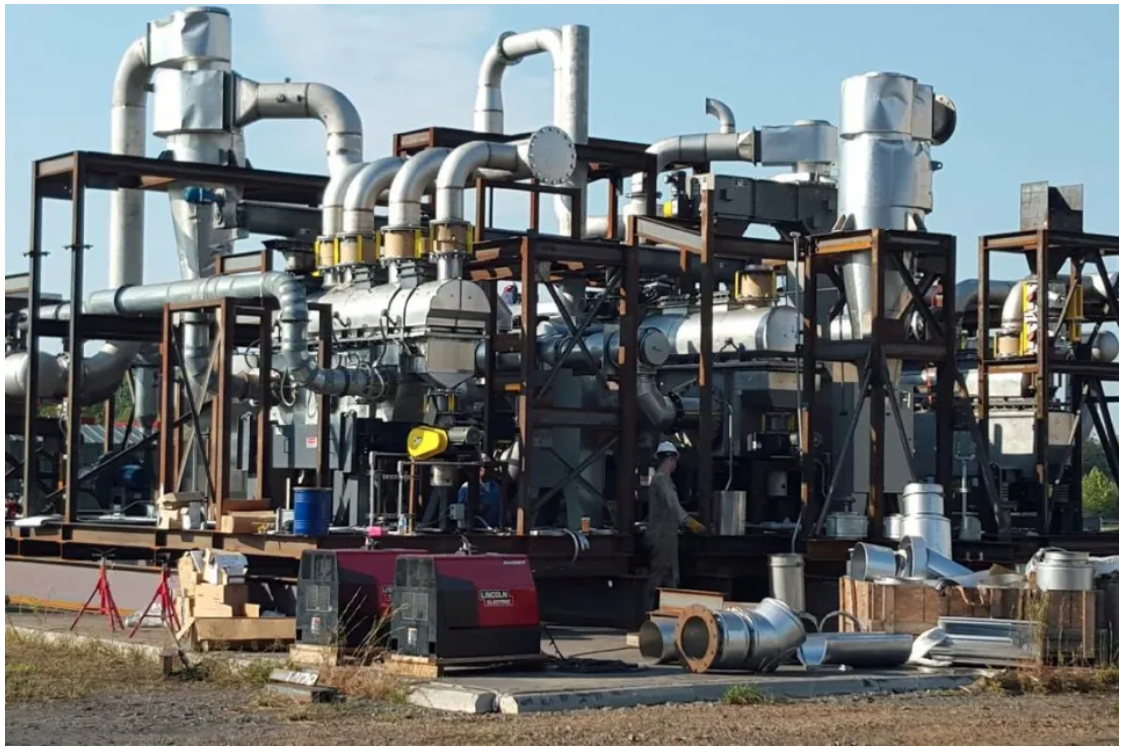 AES facility near Tulsa, Oklahoma, before it was disassembled to be relocated to ECED's Wyoming Innovation Center at the Fort Union Industrial Park northeast of Gillette.

Establishing an official relationship with CCTI just made sense, said ECED Chief Executive Officer Phil Christopherson Friday by phone.

"We've been working with them for three or four years now," Christopherson said. "They're right next door. They moved their pilot plant here a couple of years ago and moved their 30-ton kiln in in August."

ECED owns the Wyoming Innovation Center (WIC) based at the Fort Union Industrial Park north of Gillette. The CCTI pilot plant, Christopherson said, is a step below commercialization, and the company has proven that the product they're making has large-scale commercial potential.

The cooperative agreement will allow ECED to offer its range of expertise and facilities to CCTI to help them fulfill their goal of producing more and better coal products utilizing PRB coal.

"Our mission is to diversify the economy," Christopherson said. "Projects like this will do just that."