A Message from Assistant Secretary for Fossil Energy Steve Winberg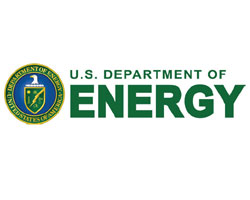 September 16, 2020 - Below is a message from Assistant Secretary for Fossil Energy Steven Winberg:
This week the U.S. Department of Energy selected twelve projects to receive approximately $34 million to develop advanced technologies that can progress the present state of small-scale solid oxide fuel cells (SOFC) hybrid systems. These research and development efforts come as a part of the Department's SOFC program and will benefit the United States and its global partners for decades to come.
SOFCs are electrochemical devices that convert the chemical energy of a fuel and oxidant directly into electrical energy. They produce electricity through an electrochemical reaction and not through a combustion process, making them very unique. The projects selected as a part of this funding opportunity announcement (issued in May) represent a significant step toward the goal of making SOFC systems commercially available for hydrogen production and power generation.
To learn more about the selected projects, visit the Office of Fossil Energy's website.