ESG Investment Trend Hurting Power Company Finances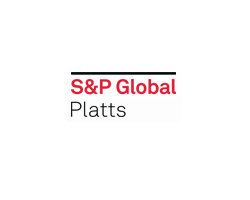 By Mark Watson

October 1, 2020 - Investment in stocks that meet certain environment, social and governance standards and disinvestment in the broader market have caused power companies to be undervalued because of their link to coal, but those that successfully convert to renewables and cleaner natural gas can shine, according to observers.

Gabe Grosberg, S&P Global Ratings senior director of North American regulated utilities, said the ratings agency — like S&P Global Platts, a division of S&P Global Inc. — gave the entire North American utility industry a "negative outlook" in April, because the coronavirus pandemic was likely to slow electricity and natural gas deliveries, increase bad debt expenses, delay rate case filings, possibly result in lower-than-expected rate case outcomes, and enhance the underfunding of pension obligations.

However, ESG factors are also playing a role in utility downgrades widely outpacing upgrades so far in 2020, Grosberg said. Environmental risks have popped up in California with wildfires, social risks have arisen as consumers complain about rate increases during a sharp economic contraction, and governance risks have become apparent in a corruption scandal associated with legislation to support nuclear power in Ohio.

During the panel titled "Electric Power: The View from Wall Street," at the Gulf Coast Power Association's virtual Fall Conference, Goldman Sachs Managing Director Rebecca Kruger said ESG investment "is driving many things."

"It's driving the cost of capital and the availability of capital," Kruger said, adding that the trend is "increasingly flowing into how management teams are talking about [factors] such as, 'Do I have the right tools? Do I have the right strategy?'"

In the spring, Kruger said, ESG funds were viewed as a "bull market" phenomenon that could dissipate in a recession, as investors flee to more traditional funds in the hope of maintaining value.

"We've actually seen the opposite," Kruger said. "Capital has continued to flow into ESG funds and flow out of the broader market. ... There is some altruism on the part of investors, but I think it's the minority."

One reason the trend is influencing management is that ESG investments are seen as for the long term, Kruger said.

"Companies hear 'long-term' and think, 'Aha! They're going to buy my stock and stay put,'" Kruger said.

Gas vs. Batteries

While investment in companies involved in coal is diminishing, natural gas-fired generation remains a mainstay, Kruger said, because, "I think consumers or users of electricity in this country have a very limited appetite for flipping a switch and not having the lights come on."

Energy storage technology has not quite reached the level where it can economically follow power demand, Kruger said, adding: "I think [gas generation reliance] will continue until we have some kind of federal energy policy over all this."

Julien Dumoulin-Smith, Bank of America Securities' head of US power, utilities and alternative energy research, said energy storage has a variety of uses. For example, it can be an advantage to pair it with solar generation, but it can also be useful in ancillary services and in distributed applications.

At the distribution level, Dumoulin-Smith said, "utilities are going to have to prove why they would be more efficient than the next guy," meaning that residential and commercial ownership of energy storage may make more economic sense than utility ownership, depending on the circumstances.

However, hydrogen could also fill in the gap so that it can be burned in gas generation facilities, Dumoulin-Smith said. When the grid has excess renewables, that power can be used to separate water into its component elements of hydrogen and oxygen, he said.

Election Factors

When panel moderator Arthur D'Andrea, a member of the Public Utility Commission of Texas, asked how the 2020 election might influence power investing, Kruger said a Joe Biden presidency could affect tax policy and infrastructure spending, whereas President Donald Trump's policies would likely continue as they have been.

Asked whether federal tax incentives for renewable generation remain necessary, Kruger said: "We very much feel like traditional wind and solar are achieving price parity."

S&P Global Ratings' Grosberg said: "The industry has already been transforming itself."

"We're seeing a continued trend ... reflecting what consumers want," Grosberg said.

If a Biden presidency results in some form of Green New Deal, that "might accelerate it a little bit over the short term," he added