Atlantic Coking Coal: Offers Edge Up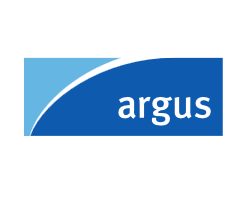 October 3, 2020 - US coking coal prices have risen at the end of this week, supported by growing interest from the Brazilian and Indian markets and mining firms pushing up offers for late fourth quarter and first-quarter deliveries.

The Argus daily fob Hampton Roads assessment for low-volatility coking coal was flat at $114/t as competitive offers into India and the continued lack of demand in Europe weighed on the price. The high-volatile A price moved up by $2/t to $119.50/t fob Hampton Roads, as tightening supplies pushed offers towards $120/t or slightly higher but demand remains intermittent. The high-volatile B assessment rose by $2.50/t to $107.50/t amid growing confidence among mining firms of supply limitations, particularly going into the first quarter.

Holidays in China and India have capped market activity in Asia-Pacific and prices have been largely stable as a result. The possibility of a complete ban on Australian exports to China was circulating in the market today but it is not expected to have an immediate impact on the market during the Golden Week holiday. The differential between Australian and US prices standing at $22/t between the low volatile coals and $16.50/t between Australian premium low volatile and US high volatile A coal means there is little concern among US mining firms that Australian coals can be diverted and offered competitively.

Demand from Brazilian mills seeking longer-term shipments for the first half of 2021 is a key supporting factor for prices, one trader said. Indian buyers are in the market for US coals as well but they are typically seeking prices below index levels.

A climate of caution remains among European mills for the next two quarters, despite more blast furnace restarts taking place. ArcelorMittal restarted blast furnace 3 at its Bremen site in Germany last week after it restarted blast furnace 1 at its Fos sur Mer site in France, blast furnace A at its Gijon site in Spain and blast furnace 3 at its Dunkirk site in France. Despite steel prices rising and demand pushing European buyers to look to exports from Asia, concerns are emerging over these blast furnace restarts possibly outpacing demand, particularly if most current demand is generated by restocking requirements. While some spot coking coal demand may yet appear later this quarter, there is no rush among European mills for material. "I would agree there is a tightness rather than shortage. Loose discussions do not always translate to firm demand," one northern European mill said.

But demand for met coke at least for the rest of the fourth quarter is firm, market participants said. "We are getting more enquiries and hearing more prices for sure but it is hard to tell if this demand will be sustained into the first quarter or even the rest of next year," one market participant said. Polish met coke has been offered at the border to Germany at around €185-190/t and offers from Russia were heard to be as high as $250-260/t fob but $230-240/t fob is closer to reality, traders said. Tonnage is limited until December for most producers and few deals are possible now, which puts into question whether these higher offers end in transactions. Higher demand from India, China and Brazil have also meant that Colombian availability is tight.