NASEO and EIA Co-Host Winter Energy Outlook Webinar on October 7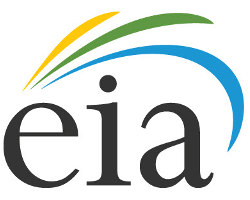 October 5, 2020 - The National Association of State Energy Officials (NASEO) and the U.S. Energy Information Administration (EIA) invite you to attend the 2020–2021 Winter Energy Outlook Webinar. The webinar will address global oil supply uncertainty and the effects of projected winter weather on demand for heating and key transportation fuels. The webinar will also include a presentation on EIA's Winter Fuels Outlook, as well as presentations from energy industry representatives who will discuss factors that may affect U.S. and global energy markets this winter.
The webinar will take place Wednesday, October 7, 2020, at 10:00 a.m. ET.
Webinar Agenda
Welcome and Opening Remarks
David, Terry, Executive Director, NASEO

Megan Levy, Local Energy Programs Manager, Office of Energy Innovation, Wisconsin Public Service Commission; Co-Chair, NASEO Energy Security Committee
Winter Weather Forecast
Mike Halpert, Deputy Director, Climate Prediction Center, National Oceanic and Atmospheric Administration
World Market Overview
Edward Morse, Managing Director, Global Head of Commodity Research, Citi Group
EIA 2020–2021 Short-Term Energy and Winter Outlook Overview
Tim Hess, Product Manager, Short-Term Energy Outlook, EIA
You can register for the webinar online. After registering, you will receive a confirmation email containing information about joining the webinar.