Atlantic Coking Coal: Prices Flat Amid China Jitters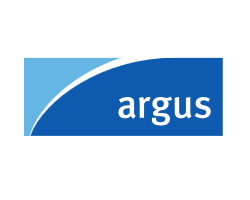 October 14, 2020 - US coking coal prices held largely steady today, with mixed views among Atlantic suppliers towards China's clampdown on Australian imports. The initial response of most US mining firms was upbeat, as they looked forward to the prospect of Chinese enquiries for US material. But alarm bells were later sounded by Chinese mills seeking to resell cargoes booked earlier.

The Argus daily fob Hampton Roads assessment for low-volatility coking coal edged down by 75¢/t to $116.50/t as spot interest softened, with some buyers holding back to assess the market. The high-volatile A price was unchanged at $125/t fob Hampton Roads, supported by supply limitations. The high-volatile B assessment was unchanged at $110/t fob Hampton Roads, as offers continued to exceed that level for the first quarter.

The first firm indications of an immediate ban on Australian coal were communicated to Chinese state-owned mills late last week, fuelling hopes among US producers as enquiries emerged for coking coal. But Chinese mills are also looking at Russian material, traders said. "The Russian miners and suppliers are trying to push up prices as availability is limited in the fourth quarter," a European trader said. "And while there might be enquiries for US coals, most of them still do not offer the quality that comes from Australia."

Strong Mongolian exports to China since the lifting of Covid-19 border restrictions has also meant that Chinese mills might not be that short, according to some market participants, who say the ban on Australian imports was a convenient political statement by Beijing — while Mongolian availability was strong — and likely to be short term. At least three steel producers in north and south China have reached out to coking coal traders and steel mills in Asia with requests to take cargoes they booked earlier, but are now blocked from importing. Chinese mills are holding as much as 800,000t, or 10 cargoes, that they are seeking to divert, market participants said.

China's ban on Australian coal is not viewed uniformly welcomed by Atlantic suppliers. Australian mining firms will target buyers in the Atlantic, Japan and South Korea, and few US miners will be able to compete on cost — even if they have a freight advantage to some destinations, one miner said. "This is not great for us, especially when spot demand is limited in Europe," another supplier said.

Indian buyers that have returned to the market in recent weeks also appear to have eased off in discussions for late fourth-quarter deliveries.

Market participants are still awaiting the final decision on a tender by a Brazilian mill seeking 450,000t of mid-volatile coal and 420,000t of low-volatile coal, to be shipped in 2021. And a tender by another Brazilian mill for three cargoes of low, mid and high-volatile coal appears to have lost momentum as Atlantic prices started to pick up in recent weeks.