You're invited to a virtual Coffee Break on Tuesday, November 3!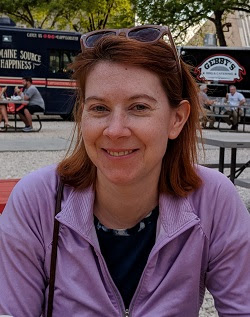 Join Coal & Energy Division Chair Heather Trexler and SME Staff Liaison
Heather Gravning to meet and greet with fellow Division members.
Feel free to join with your morning coffee or tea!
Tuesday, November 3, 2020 @ 9 am MST
There will be a drawing for a Starbucks gift certificate for
a lucky attendee!
Looking forward to meeting with all of you.
Heather Trexler, C & E Division Chair
Heather Gravning, SME Staff Liaison