Trump Has 14-Point Lead Over Biden Among West Virginia Voters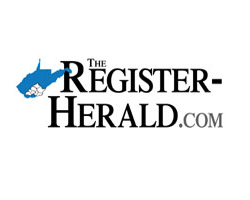 October 17, 2020 - This is not 2016.

President Trump holds a 14-point lead, 53-39, over Joe Biden among likely voters in West Virginia, according to the latest edition of the MetroNews West Virginia Poll.

Four years ago, Trump rode a wave of blue-collar resentment across the industrial Midwest to the White House and made multiple campaign appearances in West Virginia, promising to revive the coal industry.

He beat Democratic candidate Hillary Clinton easily in the Mountain State, 68.5 percent to 26.4 percent – a whopping 42.1 percentage-point margin. Only one state, Wyoming, gave the president a wider margin of victory, 45.8, of all 50 states, and no other state gave Trump a larger share of the total vote.

The poll of 450 likely voters was conducted Oct. 1-6 after the first presidential debate.

"Donald Trump continues to dominate the presidential race in West Virginia as he did in 2016," said Rex Repass, president of Research America Inc., who reported the results Tuesday on MetroNews TalkLine. "Biden's strength is among younger voters, age 18-34, and he is performing better than presidential candidate Hillary Clinton did in the 2016 general presidential election in West Virginia."

Libertarian candidate Jo Jorgensen trails with four percent in West Virginia polling and Mountain Party candidate Howie Hawkins has one percent of support. Three percent of likely voters remain undecided, according to the Research America poll.

Nationally, Biden leads 54 percent to 42 percent over Trump, according to the ABC and Washington Post poll conducted Oct. 6-9 among 725 likely voters nationwide.

West Virginia voters believe Trump will do a better job handling the economy (59 percent), crime (58 percent), the coronavirus pandemic (51 percent), and race relations (50 percent) than his challenger.

This trend differs from the national survey completed by NPR and Marist poll. In the national poll, Americans believe Biden will do a better job with the coronavirus pandemic (54 percent) and race relations (56 percent), according to Repass.

"Overall, West Virginia voters like how President Trump is handling the major issues, although it is contrary to the nation as a whole," Repass said. "West Virginia voters have confidence in Trump's leadership abilities and support his reelection."

In the race for the U.S. Senate seat, Shelley Moore Capito leads Paula Jean Swearingin, 53 percent to 33 percent, while Libertarian candidate David Moran trails with five percent, and nine percent of likely voters remain undecided.

The MetroNews West Virginia Poll was conducted Oct. 1-6 among a sample of 450 West Virginia registered voters who are likely to vote in the upcoming Nov. 3 general election. The overall confidence interval for the survey is +/- 4.6 percentage points at the 95 percent confidence level.