India Coal Mine Auctions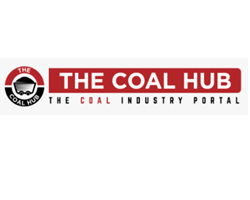 November 1, 2020 - The commercial coal mining auction has received lukewarm response. Out of 38 mines put on auction for commercial mining by the Ministry of Coal bids were received for only 23 coal mines or 60% of total. The remaining 15 mines or 40% of coal mines did not receive any bids and the tender process for these mines will now be nullified.

The Ministry of Coal has received a total of 76 bids from 42 companies for 23 coal mines. Two or more bids have been received for 19 coal mines.

The Ministry had launched the auction process for 41 coal mines (later revised to 38 mines) on June 18, 2020, for commercial mining under 11th Tranche of Auction under CM (SP) Act, 2015 and 1st Tranche of Auction under MMDR Act, 1957. Last date for Bid submission was 29th September 2020.

Besides, the auction saw no participation from foreign companies.

However, as expected, apart from domestic mining companies, large scale aluminium, steel and power companies also participated in the auction and submitted their bids.

All three primary aluminium producers Hindalco, Nalco and Balco have submitted their bids. The joint auction of bauxite and coal blocks will help in bringing down electricity cost of aluminium smelters. Aluminium major Hindalco submitted 5 bids. State-owned aluminium company Nalco submitted 1 bid. Vedanta Ltd and Balco Ltd submitted 4 bids together.

Steel companies that rely on imports to meet their coal requirements also stand to benefit. Steel companies like JSPL (2 bids), JSW Steel (1 bid), Sunflag Iron & Steel (2 bids), Welspun Steel (1 bid) also participated in the auction.

Adani Group comprising of Adani Enterprises Ltd., Chendipada Collieries Private Ltd, Stratatech Mineral Resources Private Ltd and Adani Power Resources Ltd. have made a total of 12 bids, highest among all.

Interestingly the auction also saw participation from logistics, real estate companies and traders. The removal of end-use restrictions allows companies to sell the coal mined for commercial purpose.

Highest number of bids were received for Gare Palma IV/7 and Gotitoria (East) & Gotitoria (West) mines at 8 each followed by Brahmadiha and Urma Paharitola mines receiving 6 bids each.

State-wise while Maharashtra, Madhya Pradesh and Jharkhand received good number of responses, Chhattisgarh received lukewarm response. While both the coal blocks of Maharashtra state put up for auction received response, only 2 out of 7 coal blocks offered in Chhattisgarh received bids. 8 coal blocks out of 11 from Madhya Pradesh received bids. 6 out of 9 coal mines from Jharkhand received bids. 5 out of 9 coal mines from Odisha received bids.

Out of total 76 bids only 9 bids were received for partially explored mines. Most bidders (88.2%) preferred to bid for fully explored mines. Of the 9 bids received for partially explored mines, 6 bids were for Urma Paharitola mine in Jharkhand and Bandha mine in Madhya Pradesh received 3 bids.

71% of participants have bid for open cast mines and 21% have bid for underground mines. Around 8% of participants have bid for both blocks.
To see the list of bidders, click here.