Indonesia's Arutmin Granted Coal Mine License Extension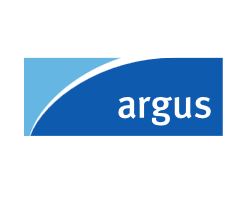 By Antonio delos Reyes

November 3, 2020 - Indonesian coal producer Arutmin has been given a 10-year extension to its mining license by the country's energy ministry (ESDM), ending a year-long review process after the company filed for a contract extension in October last year.

The new contract is based on the new mining and the omnibus job creation laws that were passed earlier this year. Arutmin's designation as a coal contract of work (PKP2B) permit holder has now been changed to a special mining business license (IUPK). The old PKP2B permit expired on November 2 and with the new IUPK Arutmin will be allowed to continue its mining operations until November 2, 2030. Arutmin, a subsidiary of Bumi Resources, will be required to file for another extension before its new contract expires, should it choose to take advantage of a clause that gives up to two 10-year contract extensions for PKP2B holders.

The contract extension is expected to set a precedent for all PKP2B holders, as this is the first contract extension granted under the new mining law. Without a contract extension, coal mining companies whose contracts have lapsed are forced to stop operations, similar to the fate of producer Tanito Harum whose PKP2B contract expired in January last year.

The ESDM said that the signing of a contract extension gives long-term legal and business certainty for PKP2B holders and allows the government to increase state revenues from PKP2B holders.

Arutmin is one of two Bumi subsidiaries. Its mining concession spans just over 570km² and has estimated coal reserves of 213mn t, accounting for roughly 30pc of Bumi's total annual coal output.

Bumi previously lowered its 2020 coal output guidance to 85mn-90mn t from a previous target of 94.5mn t after the Covid-19 outbreak affected the global economy. It cut output by more than 17pc during July-September compared with a year earlier in response to weaker demand from its key markets of China and India.