Ramaco Resources, Inc. Reports Third Quarter 2020 Financial Results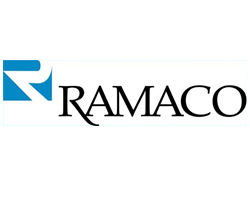 November 4, 2020 - Ramaco Resources, Inc. (NASDAQ: METC) ("Ramaco Resources" or the "Company") has reported quarterly net loss of $4.8 million, or $0.11 per diluted share for the three months ended September 30, 2020, as compared to net income of $5.5 million or $0.14 per diluted share for the three months ended September 30, 2019. The Company's adjusted earnings before interest, taxes, depreciation, amortization and equity-based compensation expenses ("Adjusted EBITDA") was $0.6 million for the three months ended September 30, 2020, as compared with $13.6 million for the three months ended September 30, 2019. Net loss for the Company for the first nine months of 2020 was $0.2 million, and adjusted EBITDA for the Company for the first nine months of 2020 was $19.9 million.

Third Quarter 2020 Summary

Year over Year Quarterly Comparison
Overall sales of Company produced tons in the third quarter of 2020 were 430,000 tons, down from 510,000 tons in the third quarter of 2019. Cash margins on Company produced coal were $9 per ton in the third quarter of 2020, down 71% from the same period of 2019, primarily due to lower realized pricing, attributable to large declines on the various metallurgical coal indices.

Sequential Quarter Comparison
Overall sales volumes of 430,000 Company produced tons in the third quarter of 2020 were up 19% from the second quarter of 2020. The improvement was the result of increased spot sales into primarily export markets completed during the third quarter. However, as previously disclosed, we received force majeure notices from two customers for cancellation of orders for almost 200,000 tons. This negatively impacted our total contracted North American sales volumes for 2020 overall and realized sales in the third quarter of 2020. We continue to work with our customers to mitigate the impacts of these reductions and preserve the value of these contracts as much as possible.

Our cash margins on Company produced coal declined 47% in the third quarter of 2020 from the second quarter of 2020. This decline was caused primarily by lower realized market pricing of tons sold in the open spot market to offset contracted North American sales which were force majeured. Metallurgical coal price indices hit a multi-year low in the third quarter, due to COVID-19 related demand concerns. Overall Company cash costs per ton sold on total produced coal were $69 per ton in the third quarter of 2020, compared to $74 per ton in the second quarter of 2020. Cash costs on Company produced coal at Elk Creek were $67 per ton sold in the third quarter of 2020 compared to $72 per ton in the second quarter of 2020.

Other income was $1.7 million in the third quarter of 2020 as compared to $8.5 million in the second quarter of 2020. On April 20, 2020, we received $8.4 million in loan proceeds from the SBA Paycheck Protection Program (PPP). Based upon receipt of this funding, in late April we elected to recall 182 workers at our Elk Creek complex who had been furloughed in part of March and April. In the second and third quarters of 2020 collectively, we used the PPP proceeds for eligible payroll and other expenses totaling $8.4 million. We anticipate that the full amount of the PPP Loan principal, together with accrued interest thereon, will be forgiven.

Additional Financial Results

At September 30, 2020, the Company had liquidity of $20.7 million, consisting of $6.4 million of cash on hand plus $14.3 million of availability under its revolving credit facility. At September 30, 2020, the Company had net debt of $19.6 million.

In the third quarter of 2020, our shipments were intermittent, due to the impact of COVID-19. Specifically, we shipped over 210,000 tons of coal in September, as compared to a similar amount of tons in July and August combined. While this led to a record quarter of almost 300,000 tons of exports (including to Canada), it also led to a large accounts receivable balance of $21.3 million as of September 30, 2020. When coupled with a large inventory build since December 31, 2019, we used $10.1 million of cash for these items through the first nine months of 2020. Based on the combination of both strong September and anticipated fourth quarter shipments, we expect a meaningful increase in cash in the fourth quarter. As such, year-end 2020 liquidity is anticipated to be above $30 million, as compared to $21.8 million at year-end 2019.

Capital expenditures for the nine months ended September 30, 2020 totaled $20.5 million. Of this, roughly one-third was categorized as maintenance expenditures and roughly two-thirds as development expenditures. Third quarter 2020 capital expenditures were only $2.5 million, well below first half 2020 levels, and in line with our prior guidance of cutting all major growth capital expenditure items. We continue to expect to keep capital expenditures at maintenance levels for the balance of 2020. The exception will be a $1.5 million expenditure related to the development of the Company's new Triad Mine. This development will begin in November and extend for approximately four months until production commences late in the first quarter of 2021. The Triad Mine is a low-vol metallurgical mine near the Company's Berwind mine complex in southern West Virginia with approximately 250,000 tons of low-cost reserves.

The Company's effective tax rate for the nine months ended September 30, 2020 was 19%. Actual cash taxes paid in 2020 are anticipated to be less than $20,000. Ramaco also expects to continue to pay minimal taxes for the foreseeable future due to tax loss carryforwards.

Outlook and Comment

Randall Atkins, Ramaco Resources' Executive Chairman remarked, "Given the uncertainties of operating in today's unprecedented COVID-19 conditions, I am incredibly proud of what Ramaco has managed to safely accomplish in the first three quarters of 2020. Our overriding concern since the outbreak of the pandemic has been to maintain and build sufficient liquidity to position the Company to ride through these troubled markets. To that end, we now have strong visibility into year-end 2020, and expect to end the year with over $30 million in liquidity. I would note that I believe we are perhaps the only public coal company that is expected to end the year with more liquidity than we began the year with. We managed to accomplish this without either diluting our equity or pledging our mining operations against secured debt. While 2021 continues to hold uncertainty, we are financially positioned to deal with any further market turbulence and hopefully to capitalize on some opportunities which may emerge. We also expect to end 2020 with more cash than we began with, again no small accomplishment in this market."

Atkins commented, "I would also note that we have now completed the 2021 North American sales season. For 2021, we have now placed roughly 1.1 million mostly high-vol tons at an average price of $84 per ton. Our perception of the market is that it is now beginning to trend upward based on a combination of restocking as well as a general economic upswing in the developed economies. We candidly also think the markets are stronger than these prices might suggest given the contango in the forward price curve, and accordingly have reserved over one million tons of additional production to be placed into export markets throughout 2021. We are encouraged in this view by our newly booked sales of almost 800,000 tons for 2020 and 2021 delivery into foreign markets over the past sixty days. In many cases these are to new customers for Ramaco and we anticipate a record fourth quarter of shipping over 500,000 total tons. Indeed, for the first time in 2020 we will have sold over 50% of our tonnage to non-domestic steel customers. As to our macro view of overall markets, we see some hopeful signs for emerging medium-term optimism. First, U.S. steel capacity utilization is currently at 70%, after bottoming at 51% in early May, largely due to several blast furnaces restarting, as automotive plants resume production, and housing markets strengthen as a result of a lower interest rate environment. Second, although we do not like to read Chinese tea leaves, if, as we expect, import restrictions wane in late 2020 or early 2021, we would anticipate a meaningful upward move in index pricing, given the current arbitrage to import Australian coal into China of almost $70/ton. We have hopes that 2021 will be a better year on many fronts, both from a coal market and an overall perspective."

Michael Bauersachs, Ramaco Resources' President and CEO commented, "The aforementioned force majeures negatively impacted our cost structure, especially in July and August, as we had to limit production to control stockpiles. Fortunately, our costs returned to more normalized levels in the low to mid $60s per ton range at Elk Creek in September. This was in large part due to being able to run at capacity. Based on our current book of business for the fourth quarter, we would expect to build on the momentum we saw in September from an overall cost and production standpoint."

Bauersachs continued, "The second item that I want to touch upon is our low-vol strategy. As a reminder, we elected to wind down the majority of our higher cost development production from the Berwind Pocahontas #3 seam in July. We are now positioned so that when market conditions dictate, we can restart development of our Berwind slope project, and within six months be in production from the low-cost Pocahontas #4 low-vol seam. In the interim, the Board has just authorized the mine development of an adjacent, but smaller Pocahontas #4 reserve we call the Triad Mine. This mine should function as a bridge until the main Berwind Pocahontas #4 reserve is fully activated. We expect to be able to mine the roughly 250,000 ton reserve Triad Mine, with a capital cost around $1.5 million, with production starting in the first quarter of 2021, and at a cash mine cost in the mid $70s/ton range. The Triad Mine reserve will provide us a profitable low-vol option as we assess market conditions as they evolve into 2021."

About Ramaco Resources, Inc.

Ramaco Resources, Inc. is an operator and developer of high-quality, low cost metallurgical coal in southern West Virginia, southwestern Virginia and southwestern Pennsylvania. Its executive offices are in Lexington, Kentucky, with operational offices in Charleston, West Virginia. The Company has five active mines within two mining complexes at this time.
To read the full results with financial figures included, click here.