Hallador Energy Sees Improved Q3 Coal Shipments, Optimistic on Coal Burn in 2021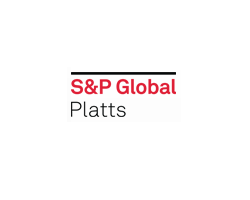 By Olivia Kalb

November 4, 2020 - Hallador Energy saw improved coal shipments in the third quarter and expects further improvements over the next year as natural gas prices are projected to remain high, Brent Bilsland, CEO, president and chairman, said Nov. 3.

"Inventory levels at both mines and utility customers have remained elevated but are improving rapidly," Bilsland said on the company's third quarter earnings call. "Natural gas prices have improved dramatically, causing coal to dispatch in front of natural gas in most of our markets."

Overall, Hallador executives are optimistic on coal for over the next year.

"Coal is dispatching in front of gas in most of our markets," Bilsland said. "So we're seeing those inventory levels come down."

Plus, with natural gas prices at two-year highs, Bilsland expects much more coal burning to come.

In the third quarter, improved shipments helped reduce Hallador's inventory by $4.5 million and fourth quarter shipments are expected to continue improving it. Year to date, Bilsland said, inventory is elevated by $9.3 million.

The producer sold about 1.6 million st in the third quarter, down 25.2% from the year-ago quarter, at an average price of $40.85/st, compared with $39.13/st. The margin per ton was $11.55/st in Q3, compared with $5.43/st in Q3 2019.

The company produced 1.2 million st in the third quarter, down 34.7% from Q3 2019.

Hallador's Q3 net income totaled $1.9 million, compared with a net loss of $3.7 million in the year-ago quarter.

Total Q3 revenues were $65.1 million, down 21.6% year on year.

In the fourth quarter, Hallador has 2.1 million st contracted at an estimated price of $40/st.

For next year, "I think most utility buyers will kind of take a wait-and-see approach to buying," Bilsland said. "We don't expect to see 2021 buying very aggressive here in the Thanksgiving time frame, which would be normal. We think utilities will see what winter brings from a coal burn perspective, see if gas prices hang in there or go higher and then eventually pull the trigger."

Next year, the producer has 5 million st contracted, at about $39.30/st, and in 2022, 5.3 million st is contracted at an estimated $40.20/st.