Robert Dalzell, Well-Known Mining Engineer, Passes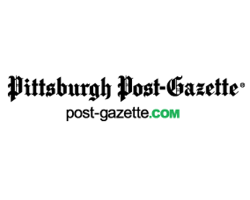 November 5, 2020 - Robert W. Dalzell, age 89, of Bethel Park, Pennsylvania, passed away on Saturday, October 31, 2020.

Beloved husband of the late Eileen M. Dalzell; loving father of Robert S. (Mary Ann), Susan E., Michael R., and the late David R. (Karen); brother of Mary Knotts; grandfather of Stephen, Kristi, Daniel, Adam and AisLinn.

After graduating from Penn State, Bob had an extensive career in the mining industry. He began his career as a mining engineer with Bethlehem Steel, then worked his way up to become Chief of Ventilation Group with the Bureau of Mines and retired as the Deputy Director of Technical Support for the Department of Labor. He started and was 1st chief of the Approval and Certification Center, Chief of MESA and MSHA, and was a leader in getting the Mining Engineering program started at Pitt.

Through his career, he received many awards, including a Gold Distinguished Service Award, 2 Silver Distinguished Service Awards from the Department of the Interior, AIME Howard Eavenson Award and the PCMIA Donald S. Kingery Award.

His passion, integrity, industrious and innovative personality allowed him to become highly respected in the mining industry.
Robert will be dearly missed by those who knew and loved him.

Friends will be received on Thursday from 2-4 and 6-8 pm at PAUL HENNEY CREMATION & FUNERAL TRIBUTES, Bethel Park, where a Funeral Service will be held on Friday, 1 pm. Interment will follow in Bethel Cemetery.