Department of Energy, Penn State University Study Highlights New National Security, Economic Opportunities for Cobalt-Rich Pennsylvania Coal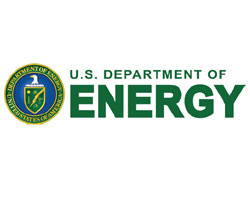 November 5, 2020 - Today, the U.S. Department of Energy's (DOE's) Office of Fossil Energy in collaboration with The Pennsylvania State University, announced the release of a significant new report, Cobalt Production in Pennsylvania: Context and Opportunities. The report highlights Pennsylvania coal and associated materials as a resource of cobalt.
Cobalt is defined by the U.S. Department of the Interior (DOI) as a critical mineral. It has multiple uses critical to U.S. national security including rechargeable lithium-ion batteries for electric vehicles, a wide variety of electronic devices, magnets, and superalloys for gas turbine and jet engine applications.
Today, however, the United States is dangerously dependent on foreign suppliers for many critical minerals, including cobalt. Some of those suppliers are known for unacceptable labor and environmental practices. And, the reliance on imports for critical minerals like cobalt poses a threat to U.S. national security. In fact, the Defense Industrial Base Report expressed concerns regarding the U.S. supply chains for rechargeable batteries.
President Trump recently declared a National Emergency to expand the domestic mining industry and to reduce our Nation's dependence on foreign sources of cobalt and other critical minerals. This declaration follows the President's 2017 Executive Order that established a first-ever Federal strategy to reduce the United States' reliance on foreign sources of critical minerals and to develop a domestic sources and supply chain for those resources.
The report released today notes that some byproducts from coal and metal mining contain significant amounts of cobalt, as well as manganese. Manganese, like cobalt, is listed on the DOI's critical mineral list. These minerals are readily available for processing in Pennsylvania. They are found in a large enough quantity that would seem to promise that the U.S. could be become self-sufficient in these resources.
The report also highlights the critical research and development (R&D) efforts to be undertaken by the newly-established Division of Minerals Sustainability, which will be housed in the Office of Fossil Energy. This division will support DOE in its critical minerals and rare earth elements R&D and applied engineering efforts to develop these minerals.
"Improving the domestic availability and supply of critical minerals, including rare earth elements, is a priority for the Trump Administration," said Assistant Secretary for Fossil Energy Steven Winberg. "Not only are these minerals vital to the U.S. energy and electronics industries, they are a major contributor to national security. And, extracting rare earth elements and critical minerals from legacy environmental cleanup sources can significantly reduce the need and costs associated from new sources."
Cobalt production in Pennsylvania dates back to the 1870s. From 1941 to 1951, and again from 1959 to 1971, the Pennsylvania iron ore operations of Bethlehem Steel constituted the largest production in the U.S. of cobalt concentrates.
The report released today underscores a new opportunity to re-establish cobalt and other critical mineral production in Pennsylvania and the surrounding region. In addition to boosting economic growth and job creation in the region, it would also create a sustainable domestic minerals industry in the United States.
For more information, and to download the report, please visit the Office of Fossil Energy or Penn State University.