Where is Eric? Mystery of Missing Tazewell, Virginia Hunter Unsolved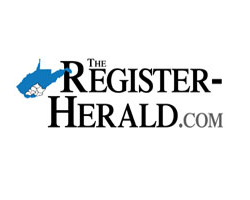 November 6, 2020 - Almost seven years ago, a man everyone described as dedicated and hardworking went hunting early one morning on his property in Cedar Bluff, Virginia but he never returned and has not been seen since that day.

Eric Smith was 41 years old when he left his home on Nov. 8, 2013, to hunt along West Hurt Buggy Road. His mother, Dreama Smith, said this was nothing out of the ordinary since he was an avid hunter. His wife drove to Buchanan County with one of their daughters to decorate a tree for his mother-in-law. But Eric Smith didn't come home that evening.
Eric Smith


Local residents, the search and rescue team from Buchanan One, the coal mine where he worked as superintendent, and the law enforcement community conducted an extensive search, but Smith could not be found. Dreama Smith said her son had left his cellphone and his cigarettes behind, and that was unusual since he was always on call at his job.

Dreama Smith said that she has been keeping in contact with investigators to see if there are any new leads about her son's disappearance.

"There's nothing new for them to offer me as far as leads or anything like that," she said, again emphasizing that her son would never have abandoned his family.

"No, absolutely not," she said. "He loved his job, loved his family and he would not just leave."

A $20,000 reward for information leading to Eric Smith still stands, she added.

"I've done all I can do, too, to keep it ongoing," Dreama Smith said. "I just wish we could find him."

Fellow coal miners have said repeatedly that the man they knew was too conscientious to simply leave his life behind.

"He was a pretty responsible person and he had a pretty high position with Consol," said Don V. Hylton of Bluefield, Va., who worked with Eric Smith. "He was dedicated to his family."

Eric Smith was the mine's day shift foreman, and he was responsible for making sure the mine was operated in accordance with state and federal regulations, Hylton stated.

"If there was a violation or something not done properly by law, he was the person that federal and state inspectors would look at to know why," he said. "It was a position with a lot of responsibility and he had to understand mining laws inside and out."

Robert Baugh of Glenwood also worked with Eric Smith.

"He was very dedicated to his job," Baugh said. "And he was a good coal miner. He was production-oriented and he was young to be a mine foreman, and he went up the ladder fast. He was as good a mine operator as I ever had."

The investigation into Eric Smith's disappearance is ongoing. Special Agent Jeff Starnes with the Virginia State Police is currently handling the case.

"He was a 6-in-the-morning to 6-in-the-evening kind of person," he said. "Not one person we talked to at the mines had an ill word to say about him. Everyone we talked to loved him to death."

Starnes said investigators still receive leads but keep "hitting dead ends." He said also that the $20,000 reward is still standing.

"The more leads we can get, the better, so we can figure out what happened," he stated.

The Lebanon, Va., office of the Virginia State Police can be reached at 276-889-7660.

Tazewell County Commonwealth's Attorney Chris Plaster stated that new leads appear regularly, but they are often from jailed individuals looking for deals. Plaster said he was reviewing the case files to see if there was anything he could do to help the investigation.

Eric Smith could be declared dead since seven years have passed, but the family would have to file a court petition, Plaster said.

"There have been reliable leads that come up and things that we follow up on, and we hope to develop those in the very near future," Plaster said. "In reviewing everything with the agent, there is a massive amount of information and leads. I can tell you that the State Police and the Cedar Bluff Police Department have done a lot of work following up on leads, even minuscule leads. They've done a lot of work and they continue to do it."