Neil Chaterjee Replaced as FERC Chairman After Promoting Carbon Pricing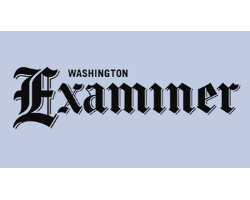 By Josh Siegel

November 6, 2020 - The Trump administration has removed Republican Neil Chatterjee as chairman of the Federal Energy Regulatory Commission, replacing him with fellow GOP commissioner James Danly. Chatterjee will stay on as a commissioner through the end of his term in June 2021.

The move comes weeks after Chatterjee issued a statement encouraging power grid operators to incorporate state carbon pricing policies into their markets. Chatterjee, previously an energy adviser for Senate Majority Leader Mitch McConnell, has become a proponent of addressing climate change.

Chatterjee, in an interview with the Washington Examiner, said that "perhaps" the Trump administration was retaliating against him for his recent actions. President Trump is a skeptic of climate change and has looked to the FERC to help implement a pro-fossil fuel agenda.

"I have obviously been out there promoting a conservative, market-based approach to carbon mitigation and sending signals the commission is open to considering a carbon price, and perhaps that led to this," Chatterjee said. "Quite frankly, if, in fact, this was retribution for my independence, I am quite proud of that."

Chatterjee said he is "totally at peace" with the White House's decision and he is on "awesome" terms with Danly, who opposed the carbon pricing move.

"He is my guy," Chatterjee said. "We obviously have differences of opinion in some areas. I look forward to working with him, whether he is chairman or I am chairman. I am going to remain focused on advancing the policy initiatives I am quite proud of and protecting my legacy."

The FERC is an independent body that regulates interstate transmission of electricity and reviews energy infrastructure projects.

Chatterjee, an appointee of Trump, joined the commission in 2017 and was chairman twice, most recently since October 2018.

At the beginning of his tenure, Chatterjee, a Kentuckian close to the state's coal industry, was sympathetic to Trump's pro-fossil fuel agenda. He opposed a contentious proposal pushed by Trump's former Energy Secretary Rick Perry to subsidize struggling coal and nuclear plants but only after prodding by fellow Republicans who said the move would have upended competitive power markets.

But more recently, Chatterjee has taken actions to support clean energy and address climate change.

In September, the commission, with the support of Chatterjee and Democratic Commissioner Richard Glick, approved an order allowing distributed energy resources, such as rooftop solar, to participate in wholesale electricity markets and be compensated for it.

More recently, Chatterjee, with the support of Glick, took action on carbon pricing. Danly, a commissioner since March more recently appointed by Trump, dissented on both of those actions.

"I have learned a tremendous amount from his expertise and insight, and I am proud of the work we've been able to accomplish under his thoughtful watch," Danly said in a statement.

Glick issued a statement crediting Chatterjee for his "independence."

"Although we haven't always agreed, I know that Chairman Chatterjee arrived at his views honestly and independently," Glick said.

Chatterjee has drawn attention to himself in other ways and is seen by allies as interested in running for political office. He created a Facebook group teasing a run for Virginia governor next year (he claimed he was "playing around").

Danly's chairmanship could be short-lived if Joe Biden wins the presidency. The president can, without Senate approval, name a chairman from among any of the sitting commissioners. Glick is currently the lone Democrat on the FERC.