West Virginians Explain Support for Trump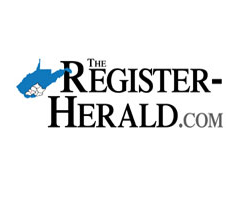 November 8, 2020 - As Pennsylvania, Nevada, Arizona, Georgia, North Carolina and even Alaska held the entire world in suspense over the past five days, any doubt in whose favor West Virginia's five electoral votes would head were quashed within minutes of the polls closing on election night.
Much of the country might be divided in its pick for president, but 68.2 percent of the voters in West Virginia's once very blue mountains picked a different color, pinning their hopes on another four years with President Donald Trump.
In fact, in many southern West Virginia counties, the tallies for Trump neared 80 percent. So, while some celebrated Saturday's news calling Pennsylvania for President-elect Joe Biden and Vice President-elect Kamala Harris, many local residents spent the day processing the result and thinking about the future.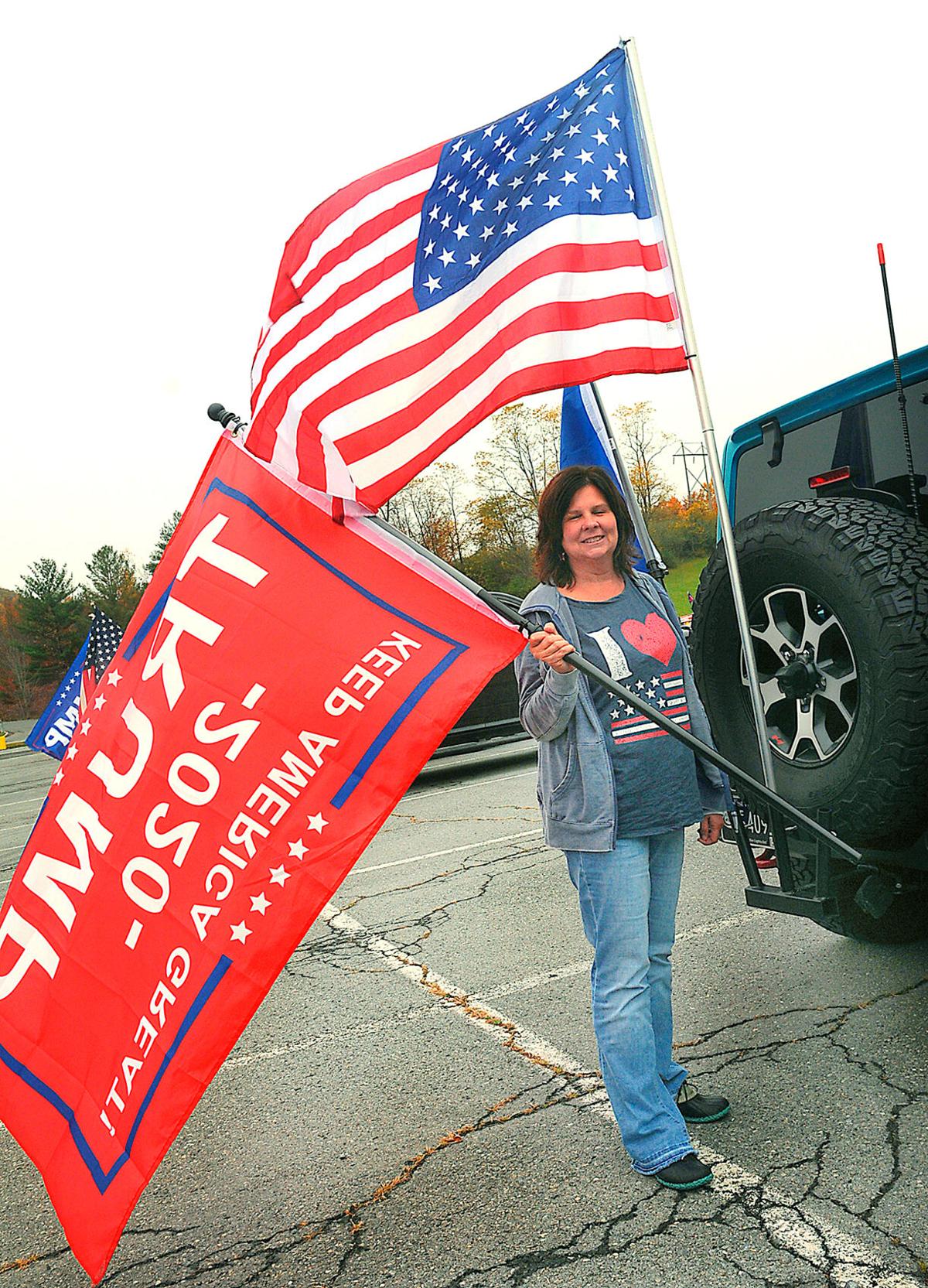 • • •
Disappointment and frustration were how Daniel Hall summed up his emotions.
"I don't think Biden is the right thing for this country," said the 46-year-old Bolt resident and former West Virginia state senator.
Hall, who now works as a lobbyist, said he believes he was drawn to Trump for the same reason many others were turned away.
"I thought he did a great job as president," he said. "I didn't really care if he hurt people's feelings or not, to be blunt. I didn't vote for him to be pastor of my church. I voted for him as president of the United States."
Beckley attorney Todd Kirby, 36, echoed Hall's assessment of Trump's brashness. Like Hall, Kirby cast his ballot for Trump in 2016 as well.
"I know it's ironic, but one of the things I liked about him was that he didn't sound like a politician," he said. "I say the vast majority of the people who voted for Donald Trump in 2016 got exactly what they thought they were going to get. They got a fighter; they had someone that is not willing to give up, not only on his campaign as they sit here now, but (also) on the American people."
Michele Cook, 58, of Shady Spring, said the same.
"I know a lot of people didn't like him because he could be crude and rude, but I liked him because he did exactly what he said he would do and that he just tells people like it is and doesn't care what people think or say," she said.
Erica Bradley, a 40-year-old massage therapist from Mabscott, said she didn't like everything Trump said, but voted for his actions, not his rhetoric.
"I like the policies and the things he did," said the married mother of two. "I think he's a really good president for our country."
Bradley spoke specifically of the coal industry and worried what a Biden victory means for West Virginia's future.
"I'm concerned for our state and our industries," she said. "We're centered around a lot of natural resources that he's (Biden) openly said he's trying to phase out."
The energy sector is also a concern for Hall as, like Bradley, he said he worried that Biden would revert to Obama-era policies they say hurt the industry.
"My biggest hope is that (Biden's) administration will not come down with a bunch of executive orders and executive actions to hamper our primary business in this state," he said. "We suffered through a lot of that with Obama's policies and we may never recover from that. Trump rolled back a lot of those things. … There's been some big success in coal over the past few years. I hope it continues."
• • •
Kirby said he was disappointed not only with the results, but also with the events surrounding the election.
"As an American and a business owner and somebody who has always put my face in the democratic process, I'm discouraged by the specific process of this election and I don't think I'm alone in that by the conversations I've had over the past week with other conservatives and Republicans," he said.
He expressed concern not only with the amount of time it's taken to count votes in each state, but also with what he said is a lack of transparency in cities such as Detroit.
Kirby said these are a few of the reasons many Trump supporters question the election results.
Unlike Michele Cook, who called the election "rigged," explaining the numbers don't add up, Kirby said he thinks courts should simply hear any challenge brought by Trump's legal team.
"If he (Trump) loses (challenges), I do think at that point and maybe even before then, I do think conservatives will begin to accept the fact and move along with the country with President Biden at the helm," he said.
And he said he thinks there are things to learn from this year's election that could help moving forward.
"Anything you can do to reassure Americans, not just Republicans or conservatives, (to) reassure everybody that when we go to the ballot box that your vote is counted and that just as importantly that no vote is counted that shouldn't be, that would be a huge lesson and good lesson to learn from this election," he said.
• • •
Like the others, Beckley resident Matt Stanley, 62, said he was disappointed with the outcome but is ready to support Biden and Harris.
"I'm disappointed, but I like Biden," he said, adding he believes Kamala Harris, though not his pick, is a qualified choice for the first female vice president. "I think he's going to be a good president. I pray he's going to be a good president."
Stanley, president and CEO of Beckley Water Company, said he has been both a Democrat and a Republican and votes for the person, not the ticket.
"You look through history and one of the greatest presidents ever was (Franklin Delano) Roosevelt," he said. "He was very liberal. But he was the greatest president ever. Then you go back even further, and Lincoln was a Republican. He saved our country.
"I think the divisions being sown between parties, between individuals in our country is wrong," he continued. "I think we should all pray for our president. My prayers go out to Biden. He's my new president."