Peabody Faces Year-End Deadline for Deal With Lenders and Noteholders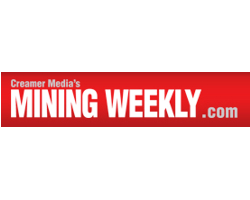 By Mariaan Webb

November 10, 2020 - Peabody Energy on Monday flagged fresh bankruptcy risks, with the company in talks with lenders to avert a violation on terms of its debt.

The St. Louis-based coal producer warned that its fourth-quarter results would not be sufficient to meet the minimum required net leverage ratio as defined under a revolving credit agreement.

Peabody said it was in discussions with its revolving credit lenders and an ad hoc group of 2022 noteholders and that it had until December 31 to complete a deal.

The lossmaking coal producer has agreed a standstill with its surety bond providers for its $1.6 billion surety programme to resolve about $800 million of collateral requests made in the third quarter and to limit future collateral requirements.

"We are grateful for the tremendous collaboration with our surety providers to reach a first-of-its-kind solution that offers a greater line of sight into Peabody's future collateral requirements," said executive VP and CFO Mark Spurbeck.

"The agreement lays the foundation for stability and provides the necessary support for our longstanding commitment to reclamation. We are now focused on continuing to work with our 2022 noteholders and revolving credit lenders to effectuate a holistic transaction that provides for maturity extensions and covenant relief, while maintaining sufficient operating liquidity and financial flexibility."

Peabody posted a quarterly loss of $67.2 million, or $0.66 a share. Third-quarter revenues declined 39% from the prior year to $671 million, owing to lower volumes, mix changes and weaker seaborne pricing.

During the quarter, the seaborne thermal segment shipped 4.6 million tons, with 2.7 million tons exported at an average realized price of $45.86/t. The remaining 1.9 million tons were sold under a long-term domestic contract.

Seaborne thermal segment costs per ton of $27.59 improved 22% compared with the prior year owing to strong cost performance from the Wambo surface mine and Wilpinjong. Lower ratio and improved geology contributed to significantly lower year-over-year costs at the surface operations.

In the quarter, the seaborne met segment shipped 1.1 million tons at an average realized price of $71.88/t. Compared with the prior year, third quarter 2020 realized pricing was impacted by lower pricing and a higher mix of PCI sales.

Seaborne met costs per ton, excluding prior year North Goonyella equipment and development costs, improved 15% from the prior year to $96.87. Lower costs per ton were driven by ongoing actions to improve the cost structure at Metropolitan, Coppabella and Moorvale.

Peabody said its US thermal mines delivered strong cost performance driven by optimizing the company's maintenance programme through use of condition-based monitoring.